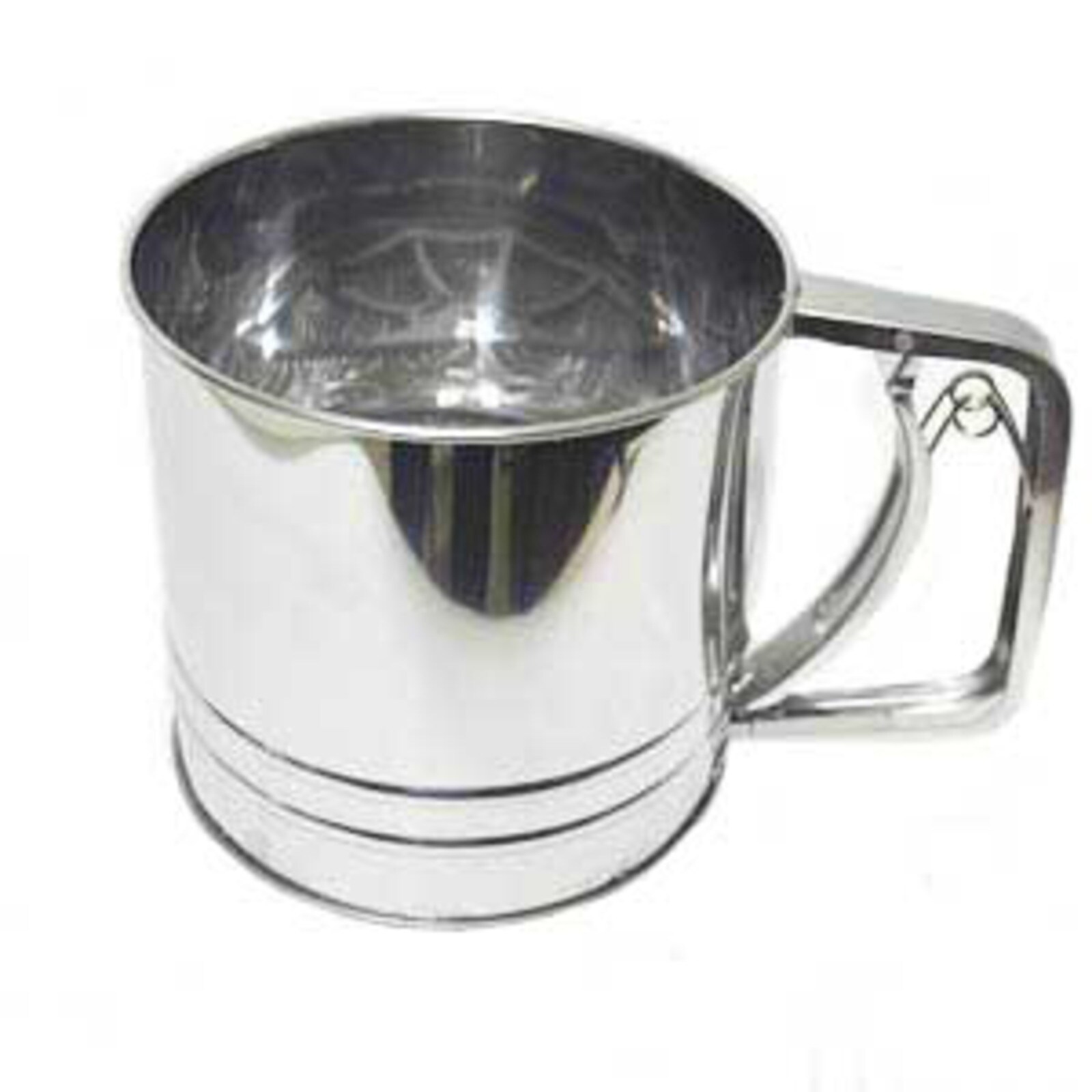 Flour Sifter Stainless Steel 1 Cup Pull Handle
Item #: 20651
MCCALLS SUPPLIES # NI09-1
Used to separate and break up clumps in dry ingredients, as well as to mix and aerate them. This sifter has a capacity of 1 cup. Sifter is stainless steel and is pull handle operated.

Watch the wording on your recipe.

If your receipe calls for "X" cups sifted flour, sift flour first and then measure it out.

If your recipe calls for "X" cups flour, sifted. Measure your flour then sift it.
Price: $9.59