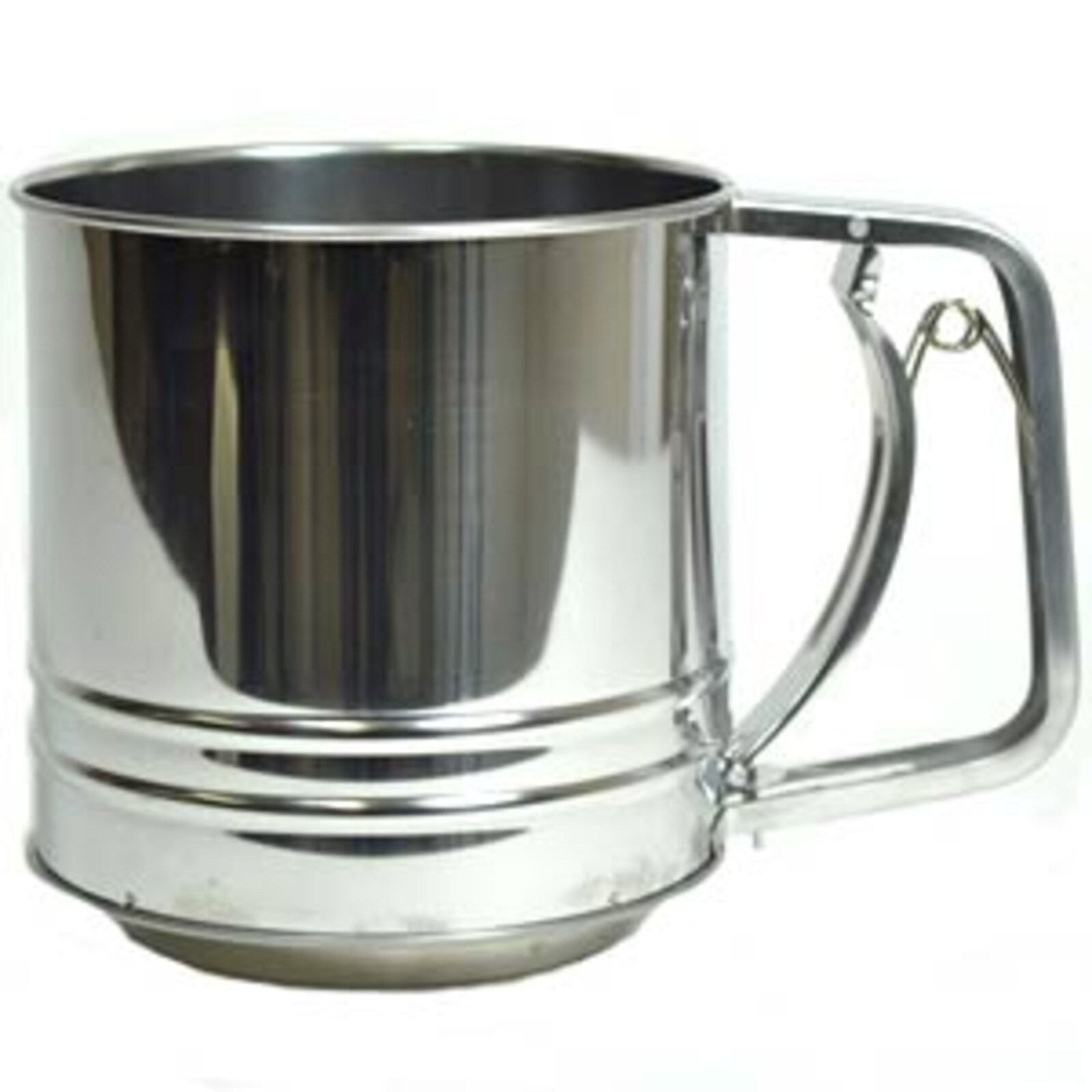 Flour Sifter Stainless Steel 4 Cup Pull Handle
Item #: 20652
FOX RUN BRANDS # NI09-2 / 4654
Having a capacity of approxiamately 4 cups. This sifter is stainless steel and operated by pull handle. Sifters may seem old school but this process aerates flour, cocoa powder, confectioners sugar to eliminate lumps making it easier to mix with other dry ingredients.

Watch the wording on your recipe.

If your receipe calls for "X" cups sifted flour, sift flour first and then measure it out.

If your recipe calls for "X" cups flour, sifted. Measure your flour then sift it.
Price: $25.79