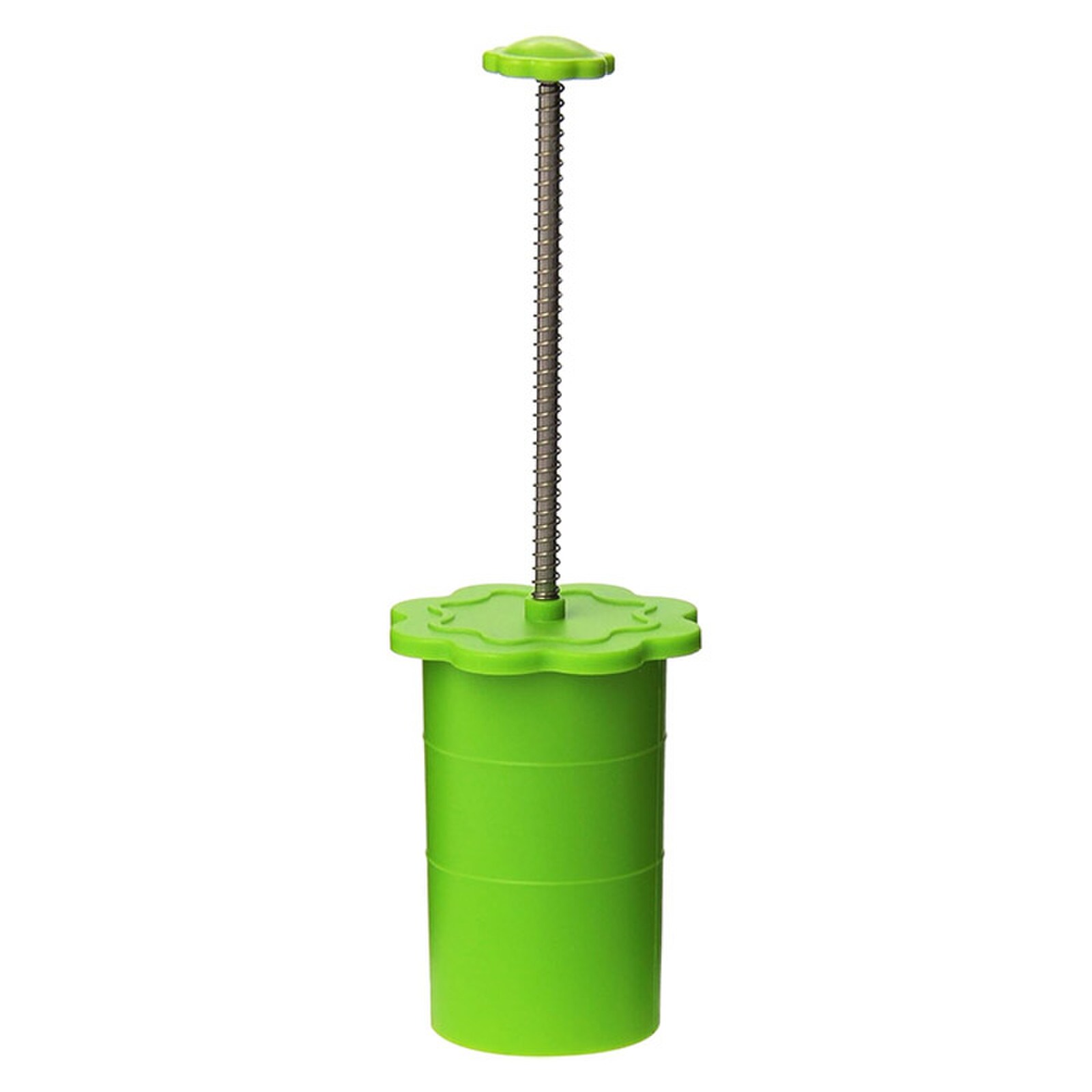 Cupcake Corer Plunger
Item #: 17885
Create your own filled cupcakes and muffins! Ejector is for standard and jumbo cupcakes and muffins. Hollow out the perfect center space for adding frosting, pudding, jam, ice cream, marshmallow, whipped cream, custard, caramel, mousse or pie filling. Cap and decorate. Easily bringing your cupcakes to the next level. Made of durable, food safe plastic.
1. Insert corer, gently twist and remove cupcake or muffin center core.
2. Fill cupcake or muffin with favorite filling with spoon, piping bag or injector.
3. Replace top of core and frost.
4. Enjoy!!
Size : total length 6" / 15.24 cm
corer width 2" / 5.08 cm
corer depth 2 1/2" / 6.35 cm
Price: $8.39