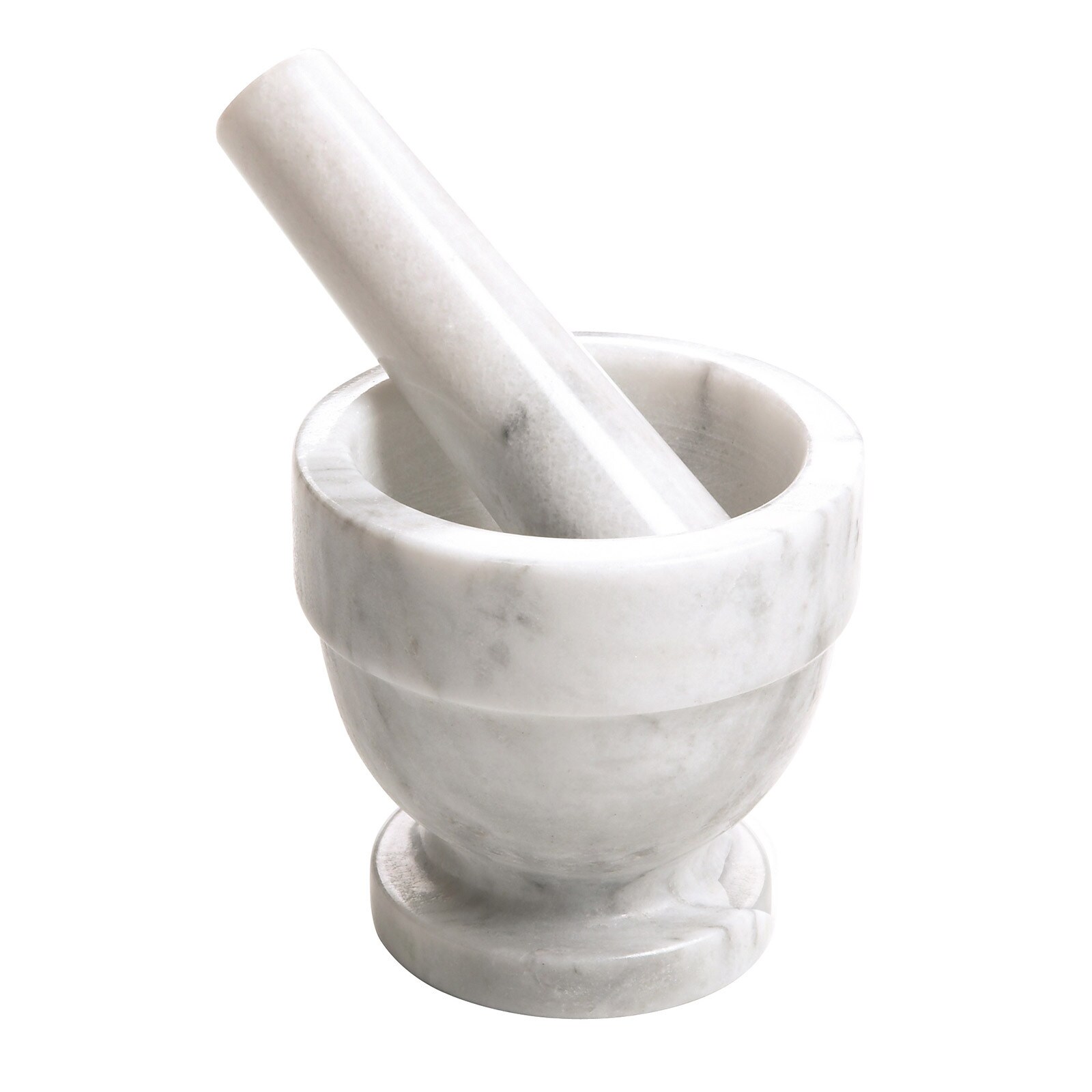 White Marble Mortar & Pestle
Item #: 3591
This premium quality white marble mortar and pestle is heavy and well balanced. Making it suitable for rigorous grinding and crushing of herbs and spices. Made of solid marble which makes it impervious to flavour transfers.

Size : Mortar 4" / 10.16 cm, Pestle 5" / 12.7 cm

Use & care: Handle with care as this product is made of solid marble and is very heavy. Hand washing is highly recommended with a mild soap.
Price: $29.69