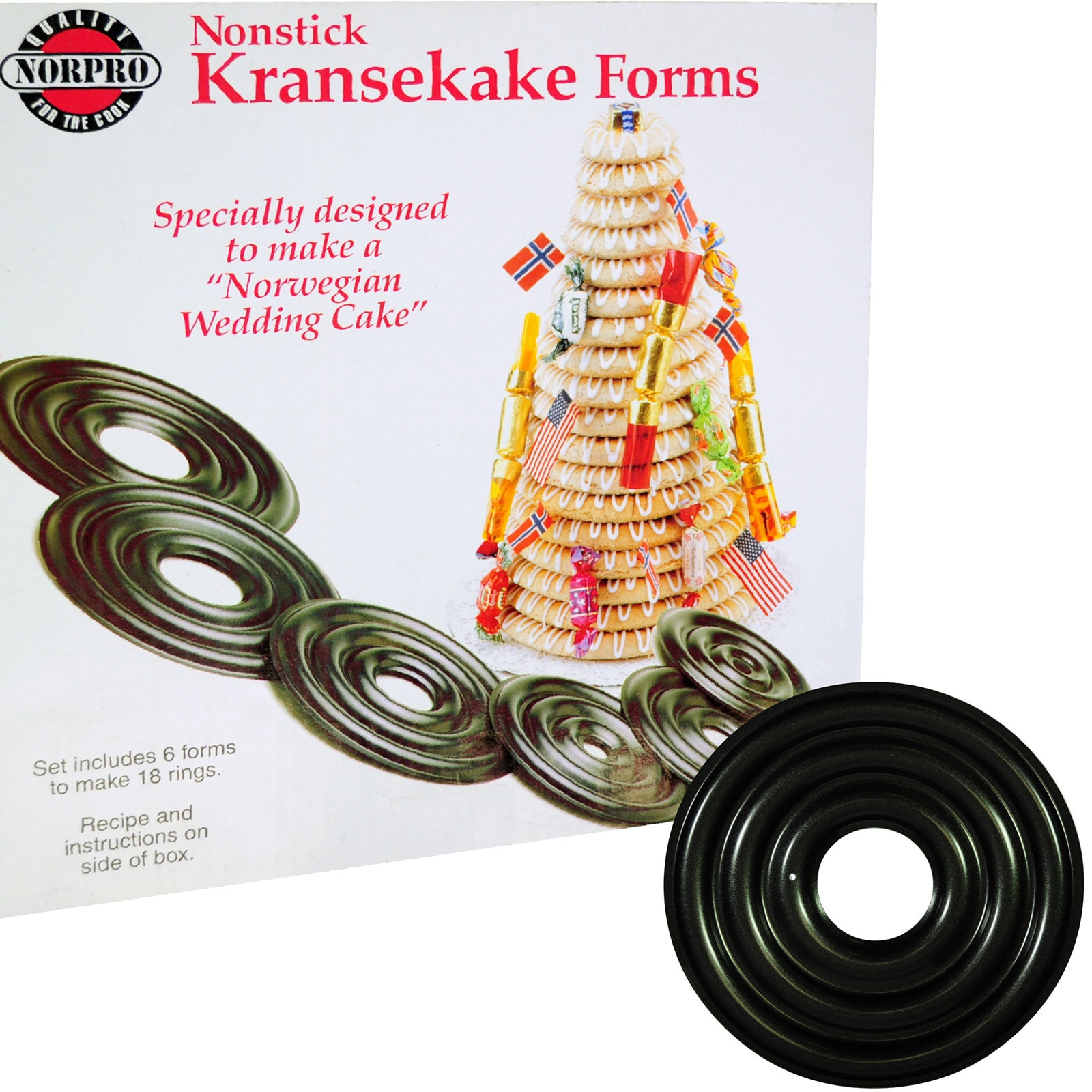 Kransekake Ring Forms 6 Piece Non Stick Set
Item #: 12249
Celebrating tradition. This Kransekake Ring Forms are specifically designed to make a traditional Danish or Norwegian Wedding Cake of almonds, confectioners sugar and egg whites.

This set makes an 18 layer cake with six graduated heavy duty, non stick steel rings (3 graduated sizes per ring).

Recipe and instructions included.

Hand washing is recommended.
Price: $52.89