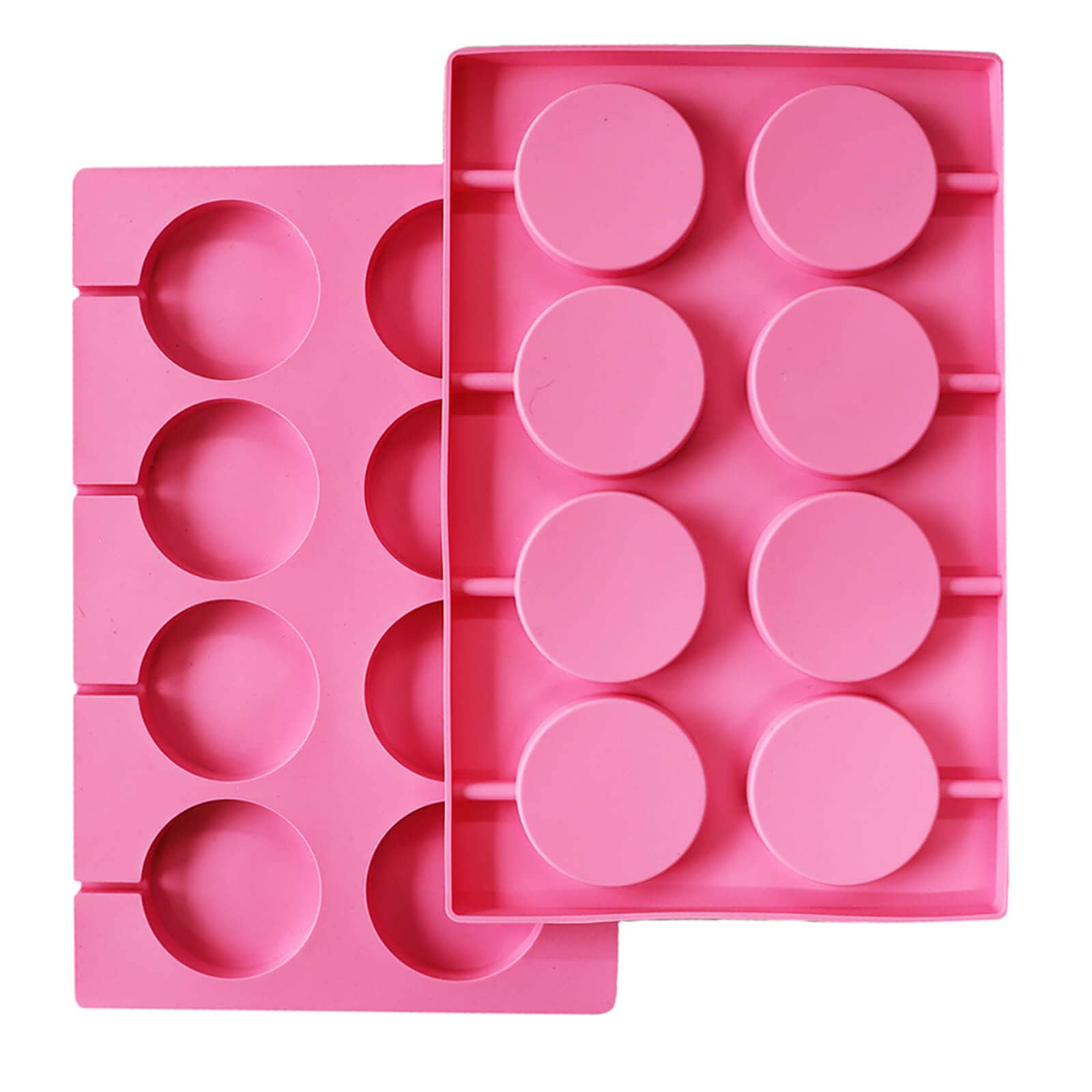 Silicone Lollipop Sucker Mold 2 Pack
Item #: 6579
Wilton # 5640-0000
Create lollipop sucker candies with our food-grade silicone molds. Discover the convenience and easy release of flexible silicone. These multi-functional molds are safe in oven, microwave oven, freezer, refrigerator and dishwasher.
Temperature safe from -40°C to 230°C / -40°F to 446°F.
2-Pack of Silicone Lollipop Sucker
Molds perfect for hard candies, gummies, chocolates, ice cubes, and more.
It's so easy to customize with McCall's colors and LorAnn flavors
(sold separately).
Cavities : 8 per mold x 2 equals 16 in total
Size : 2" / 5.08 cm
Price: $15.09