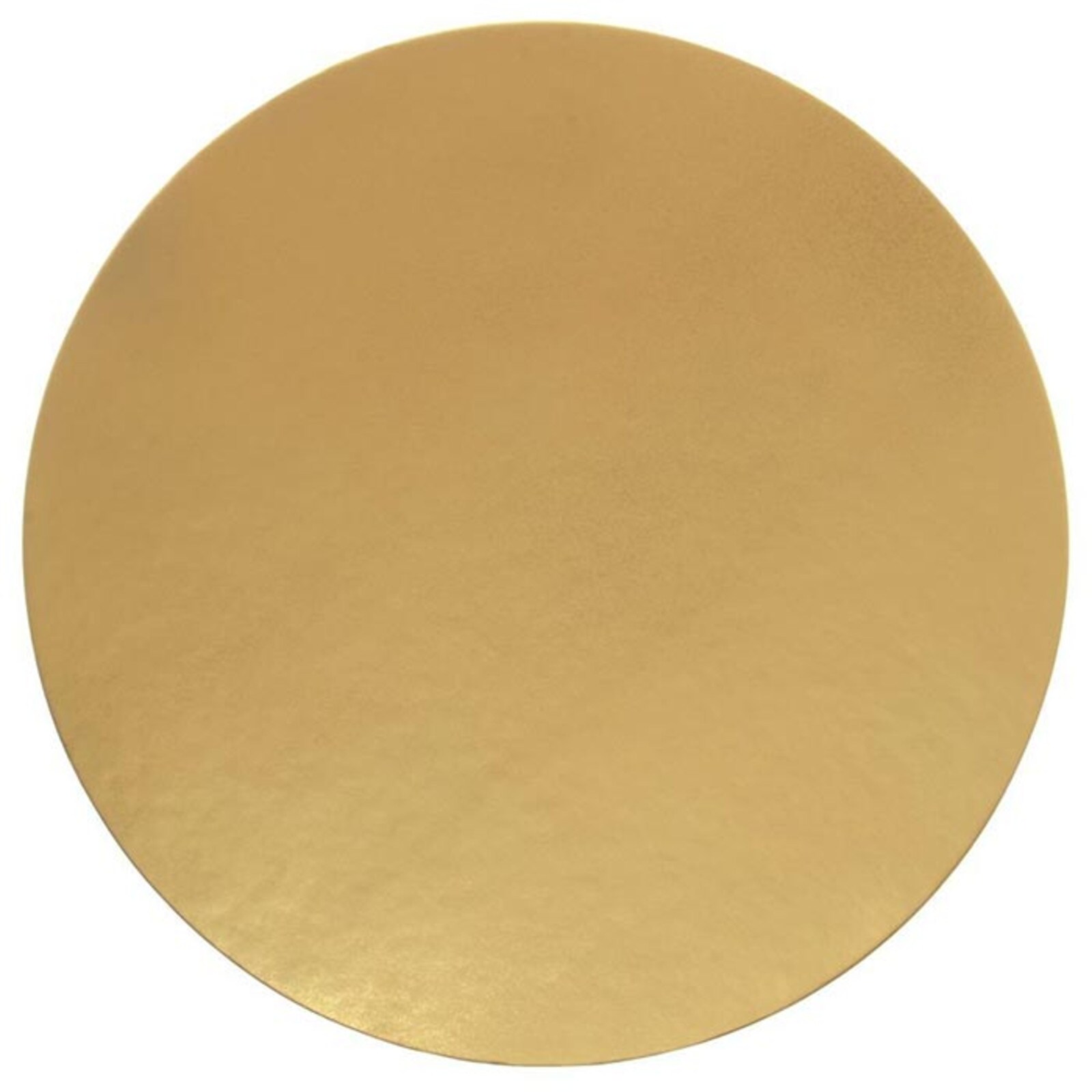 Cake Board 12" Round Gold Plain Edge 10 pack 1.5 mm
Item #: 4492
MCCALLS SUPPLIES # [Error processing dynamic tag getCurrentAttribute('item','vendorname') : record assembly 15723 not found]
These are Attractive 12" round , Reflective Non Embossed Gold Laminated Solid Press Cake Board with Plain Edge.
Every cake is better when it's sitting on the right cake board and with this collection from McCall's you are going to find the perfect board for your cake.
This 12" cake board is made from reflective gold laminated foil that is plain. The edges are plain as well so the designs takes nothing away from your cake decorating. The boards are sturdy as well, with a 1.5 mm thickness.
These are sold in packs of 10.
Check out our entire collection of cake boards to find exactly what you need.
Color: Silver foil
Size: 12" / 30.48 cm
Sold in packs of 10 boards
Price: $11.99