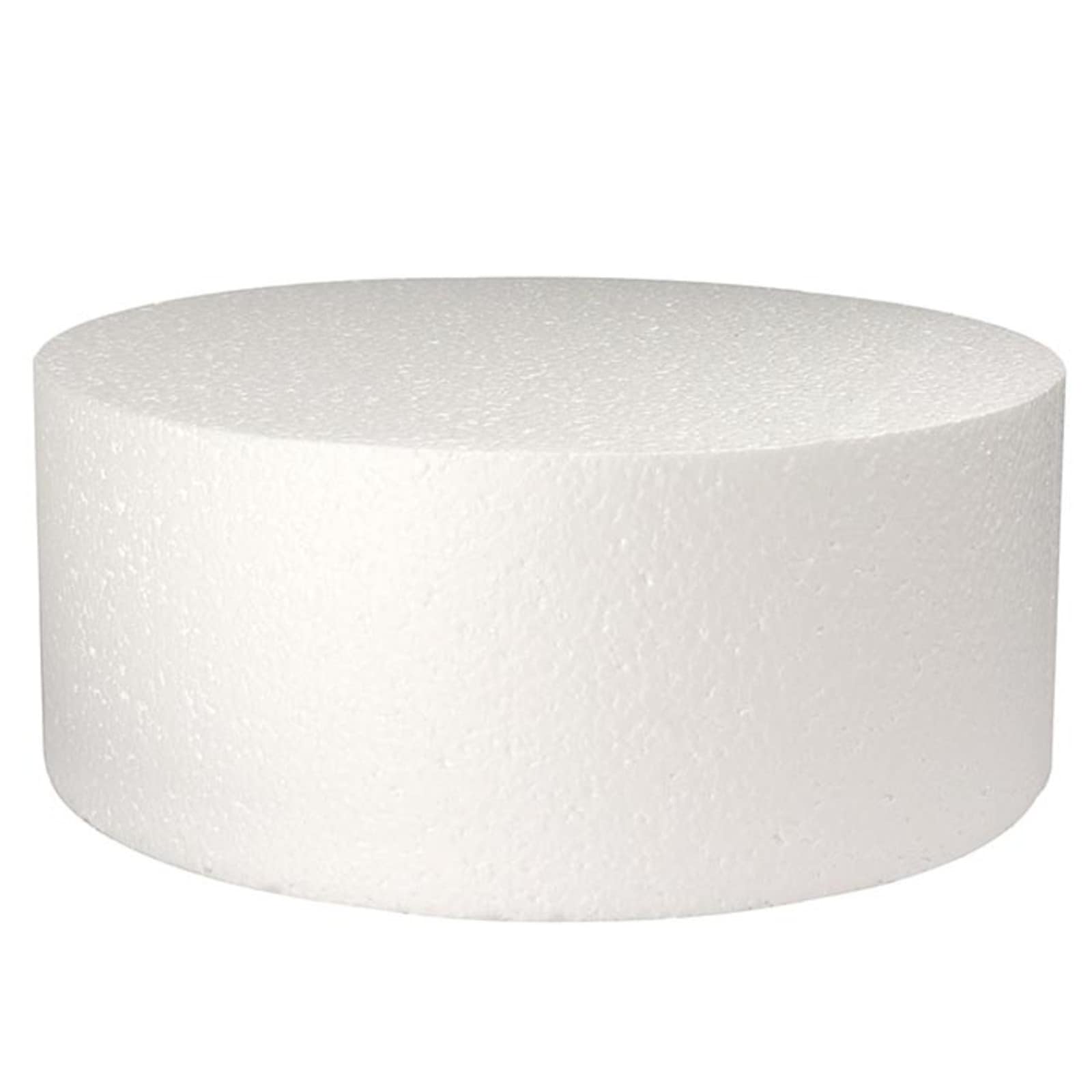 Cake Dummy 8" Round 4" High
Item #: 11346
This solid white Styrofoam cake dummy is the perfect way to add tiers to your cake project, to practice different techniques or to create displays.

Size : 8" round X 4" high

Helpful Hint : Make your dummy appear as a real cake by trimming your dummy 1/4" along the top edge

Due to the light weight and bulkiness of this product (especially when ordered in multiples), over sized shipping fees may apply.

Foam dummies are easily nicked or dented. Slight imperfections can easily be fix by covering over with royal icing, allow icing to dry, sand if necessary and them cover with rolled fondant.
Price: $5.19