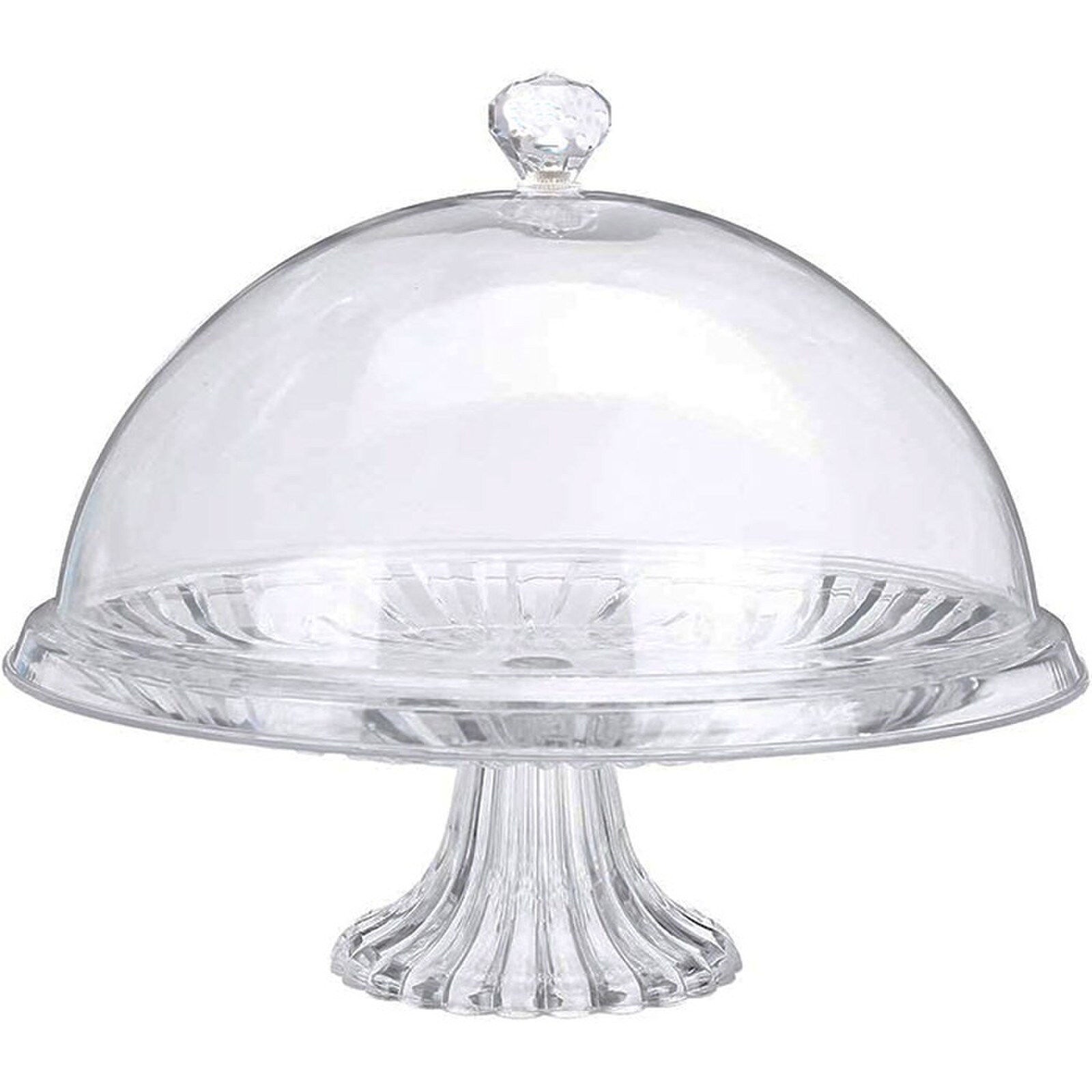 Cake Dome & Stand Clear Acrylic 12" / 30.5 cm
Item #: 20661-3 - D
MCCALLS SUPPLIES # [Error processing dynamic tag getCurrentAttribute('item','vendorname') : record assembly 20663 not found]
For spectacular dessert presentation. It's perfect for serving and showing off your cakes, tortes, sweet treats, chocolates, cookies or cheeses. Sold as a two piece set.

Size :
Bottom stand holds a 11" board
Bottom Stand is 3 1/2" tall
Dome is 4 1/2" high
Total height with lid handle is 9"
Price: $29.99