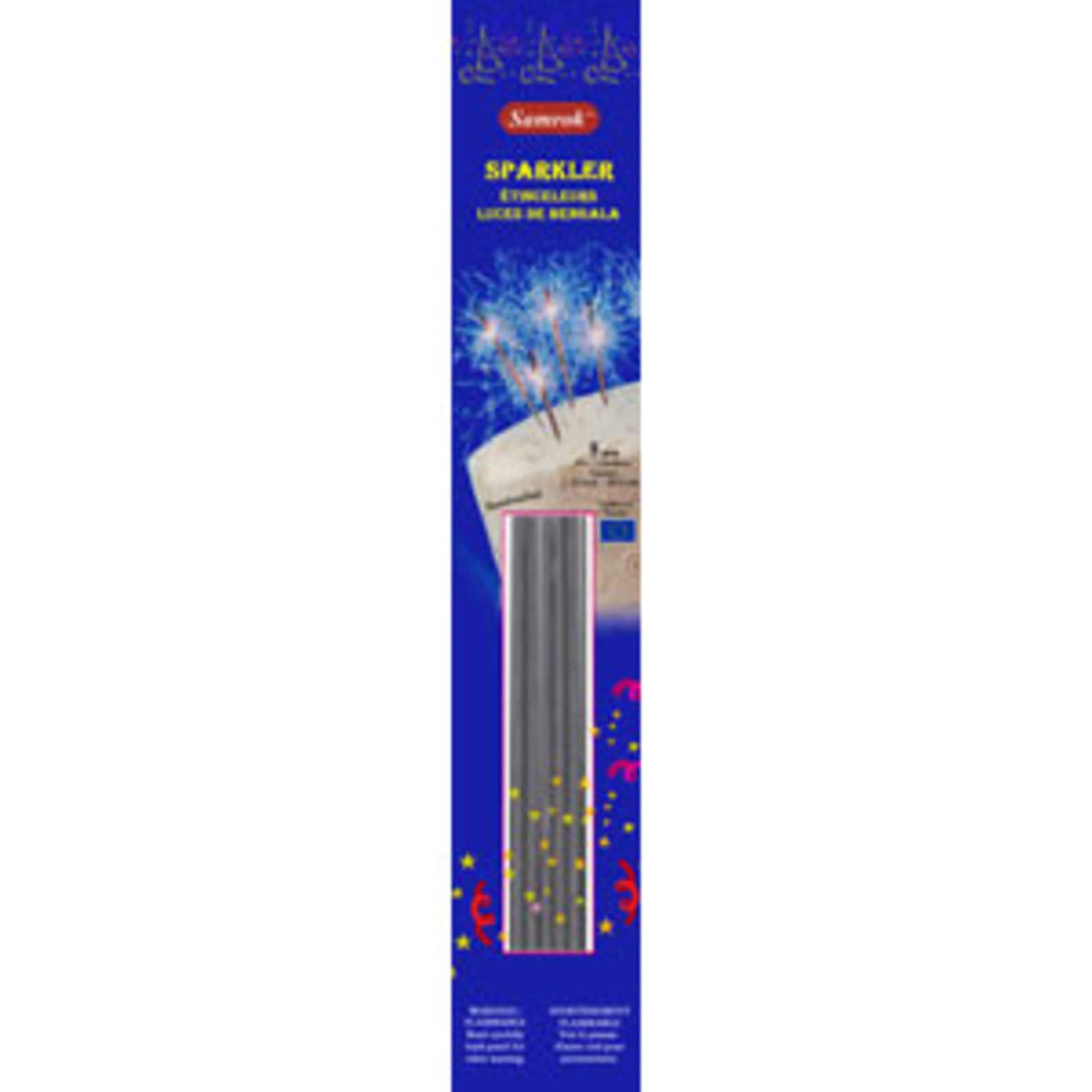 Everyday Sparklers 12" - Pack of 5
Item #: 11278
Give your cakes, cupcakes & centerpieces a touch of the Wow factor with these Sparkler candles. You can also give them to the kids, with supervision of course, to have fun with at outdoor parties.
Celebration cakes and parties are just not the same without a colorful set of party candles and sparklers to make the occasion memorable. These sparklers do that perfectly and will bring back great memories of when you were a child
They are easily set into the frosting of your cake without a problem. They are easy to light too so when you have two numbers they will burn evenly.
Candles are a tradition for kids or all ages and at McCall's you'll find a perfect candle for every occasion.
Sold in a package of 5.
Size : 12"
Price: $1.69