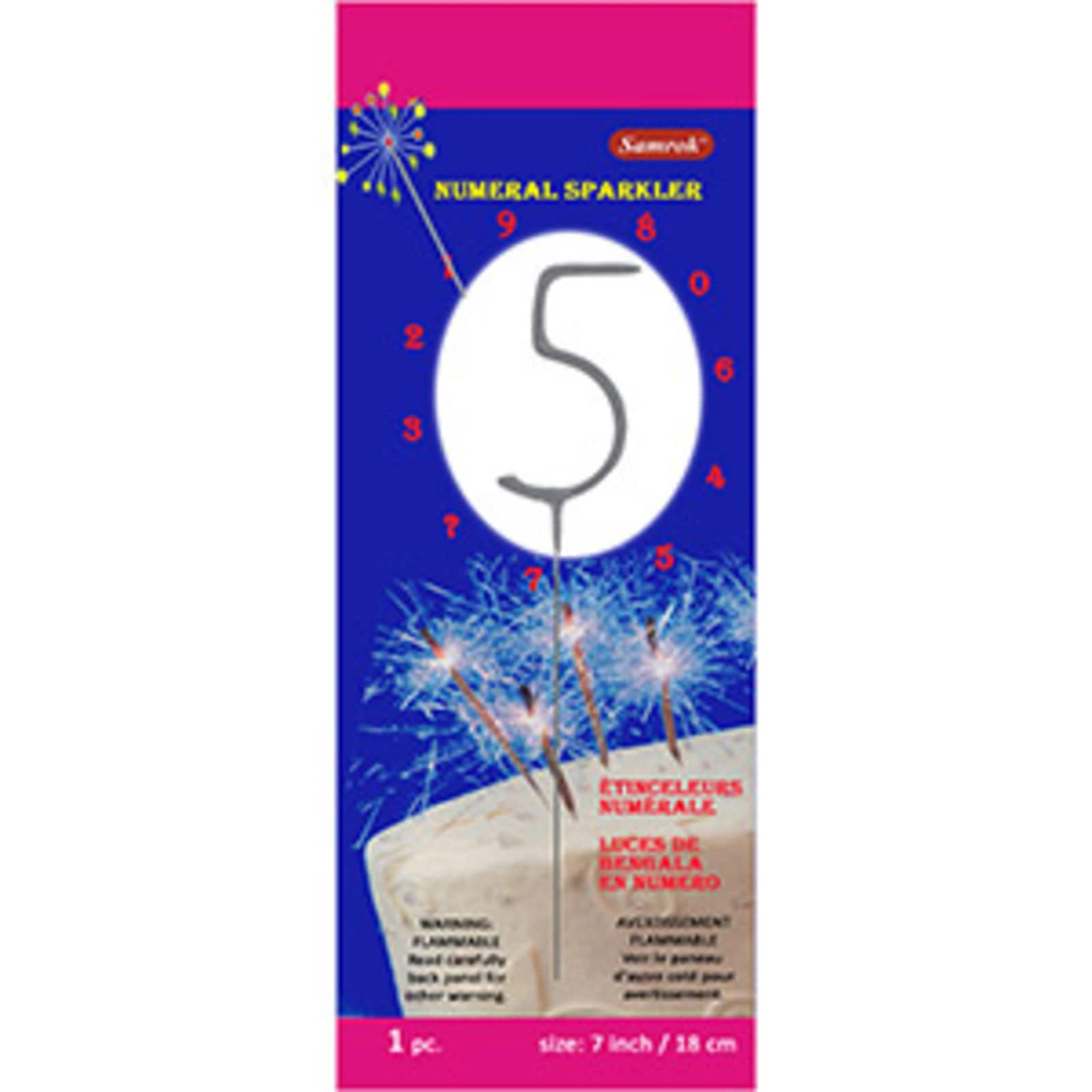 Number "5" Sparkler
Item #: 11270
Give your cakes, cupcakes & centerpieces a touch of the Wow factor with these Sparkler Number candles. Each number is sold separately and each stands 7.5 inches tall.
Celebration cakes are just not the same without a colorful set of party candles to make the occasion memorable. These sparkly candles stand out beautifully on top of any cake.
They are easily set into the frosting of your cake without a problem. They are easy to light too so when you have two numbers they will burn evenly.
These candles are not reusable.
At McCall's you'll find a perfect candle for every occasion.

Sold singly
Size : 7.5" / 19.05 cm
Price: $1.79