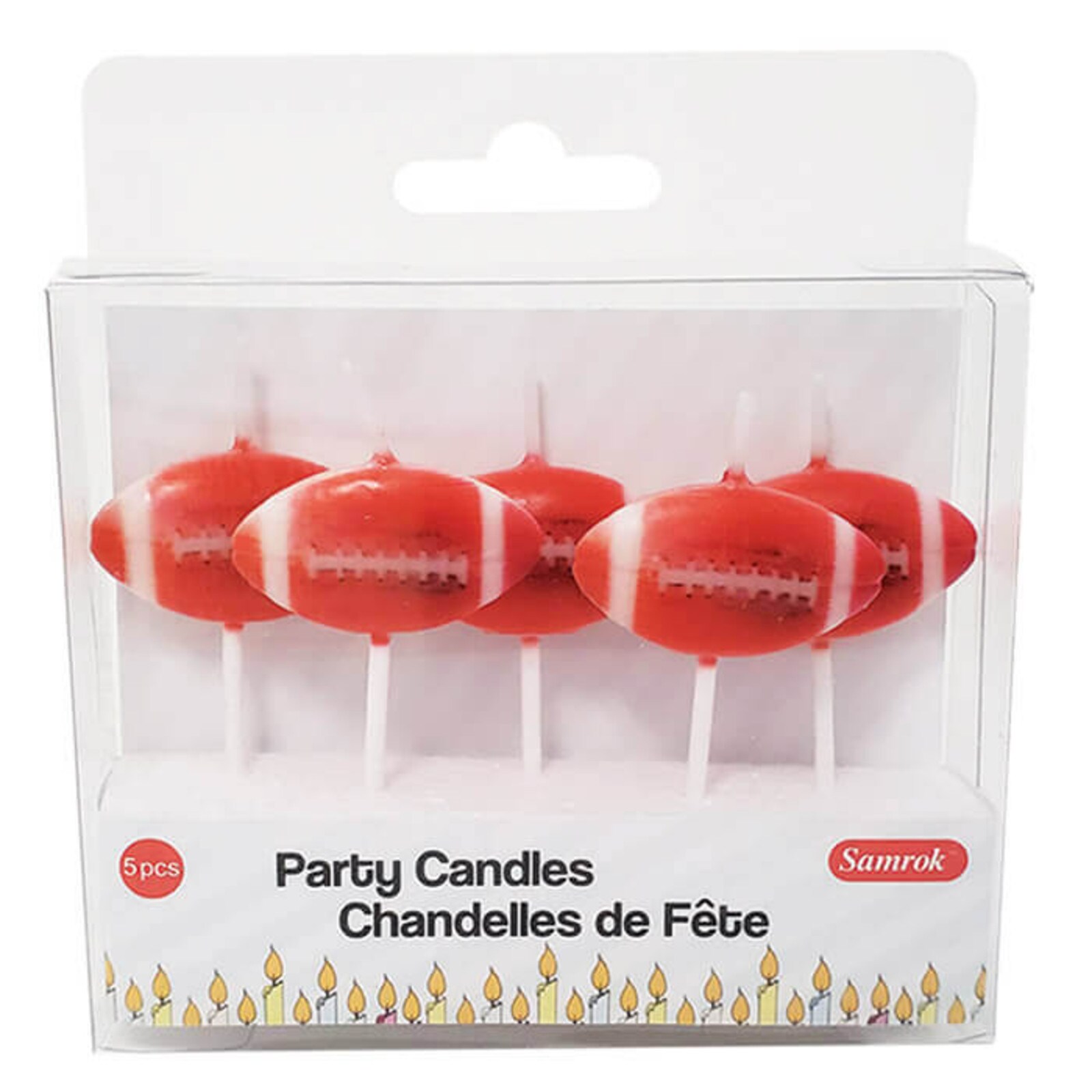 Football 3D Candle Picks 5 Pack 2 1/2"
Item #: 257
Score a touchdown with these 3D football candle picks. Perfect for your team or themed football birthday cake, cupcakes & other treats.
They are easily set into the frosting of your cake or cupcakes with the 1 3/4" / 4.45 cm plastic pick. They are easy to light too so you won't wind up with dripping wax from the first candle while you're trying to get the last one lit.
At McCall's you'll find a perfect candle for every occasion.
Sold in a package of 5 candles
Size : Football 1 3/8" / 3.49 cm with pick 2.5" / 6.35 cm
Price: $3.79