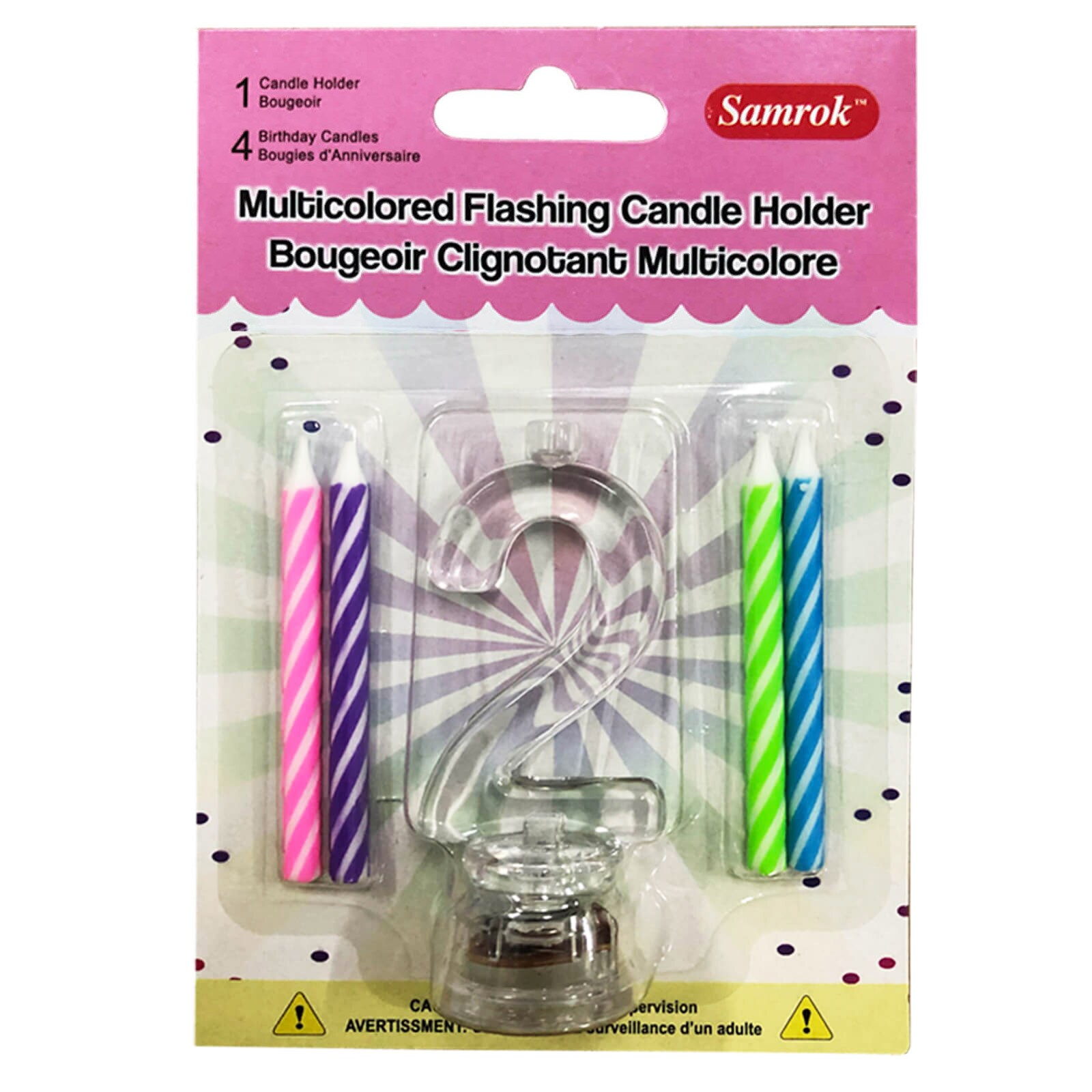 Numeral Two Flashing Holder With 4 Candles
Item #: 6445
Perfect for any birthday or celebration. This 3D number two shaped clear candle holder features a LED light which flashes between colors of green, blue, red, blue, pink and yellow.
Packages comes with a number "2" and one of each of the following coloured candles. Pink, purple, green and blue.
Size : Number two cake holder 2 7/8" / 7.3 with candle 7" / 17.78 cm
At McCall's you'll find a perfect candle for every occasion.
Price: $3.79