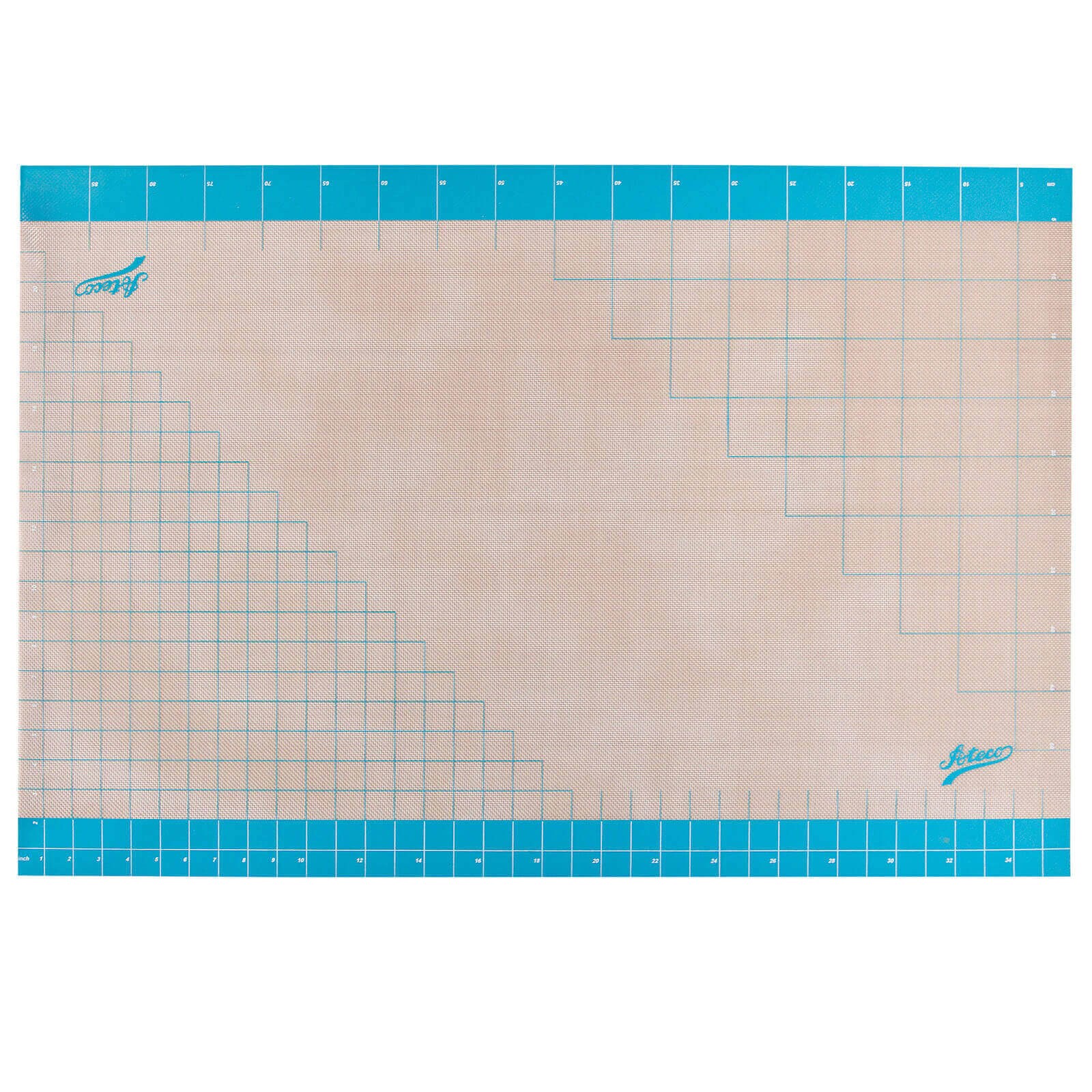 Fondant Work Mat 36" x 24"
Item #: 11734
ATECO # 698
This mat provides a non-stick surface for rolling out fondant or gum paste. The easy to read grid allows you to roll out the proper size to cover your cake. This mat is also ideal for molding and shaping sugar up to 475 degrees Fahrenheit, it is a must-have tool for any baker. Now thicker and heavier. Will not delaminate, even when used with an automatic sheeter.

Made of fiberglass surrounded in 100% food grade silicone. FDA and LMBG approved.

Size:
Length: 36" / 91.4 cm
Width: 24" / 61 cm
Thickness: 1/32" / 0.07 cm

Made in China.

Price: $56.99