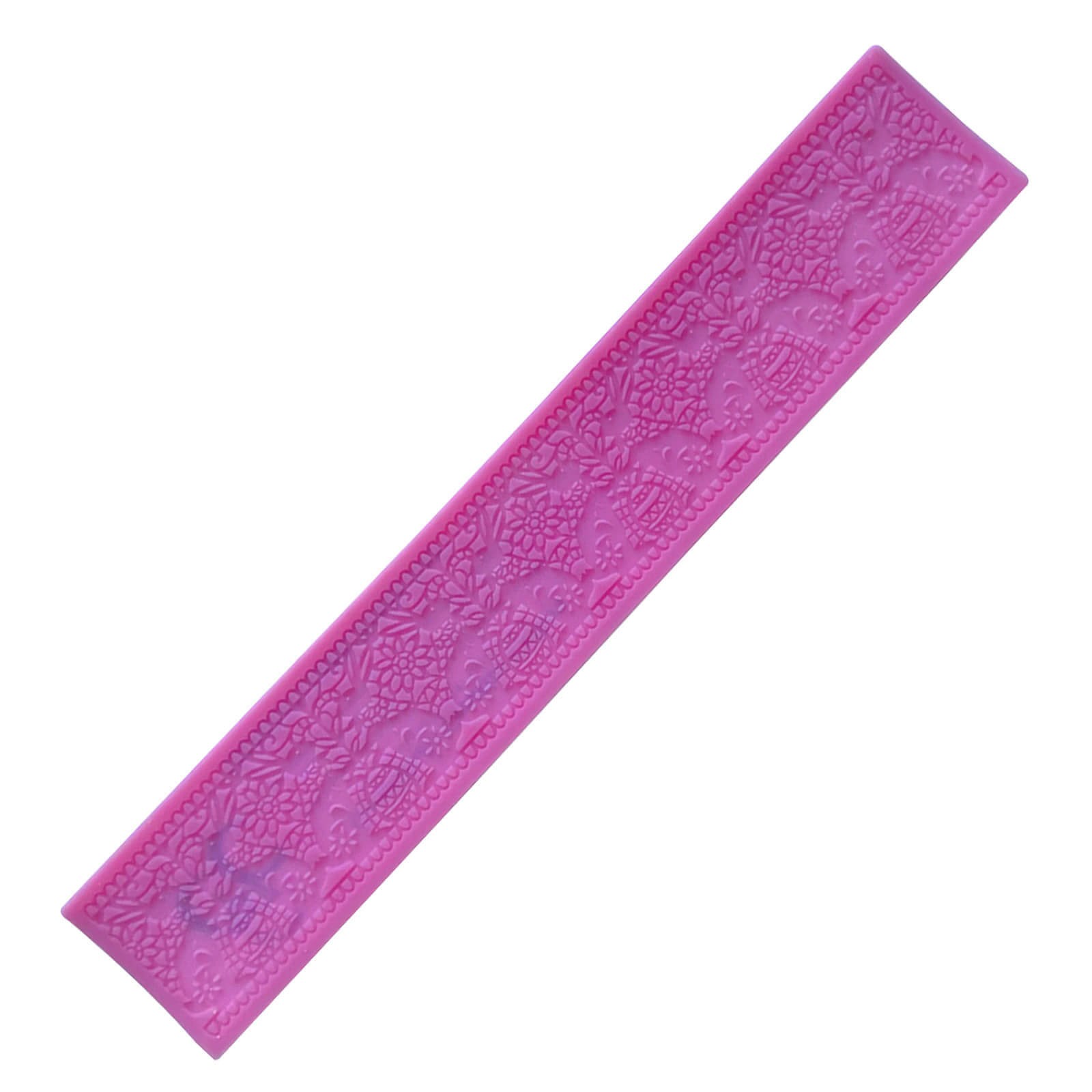 Icing Lace Mat - Easter Lace 14 7/8"
Item #: 5443 - D
Available January 15 - April 9

Use this delicate icing lace mat to create a detailed look of lace for your cupcake, cookies, special occasion, anniversary or wedding cakes. Attach by brushing a tiny amount of water onto your product and then gently press your icing lace decoration on it. This lace icing mat can also be used as an impression mat.
Size : 14 7/8" X 2 3/4" / 37.78 x 6.99 cm
Helpful Hint : After lace is made you can take scissors, a sharp knife, x-acto blade or cutter to cut or trim into any desired shape.
Price: $24.79