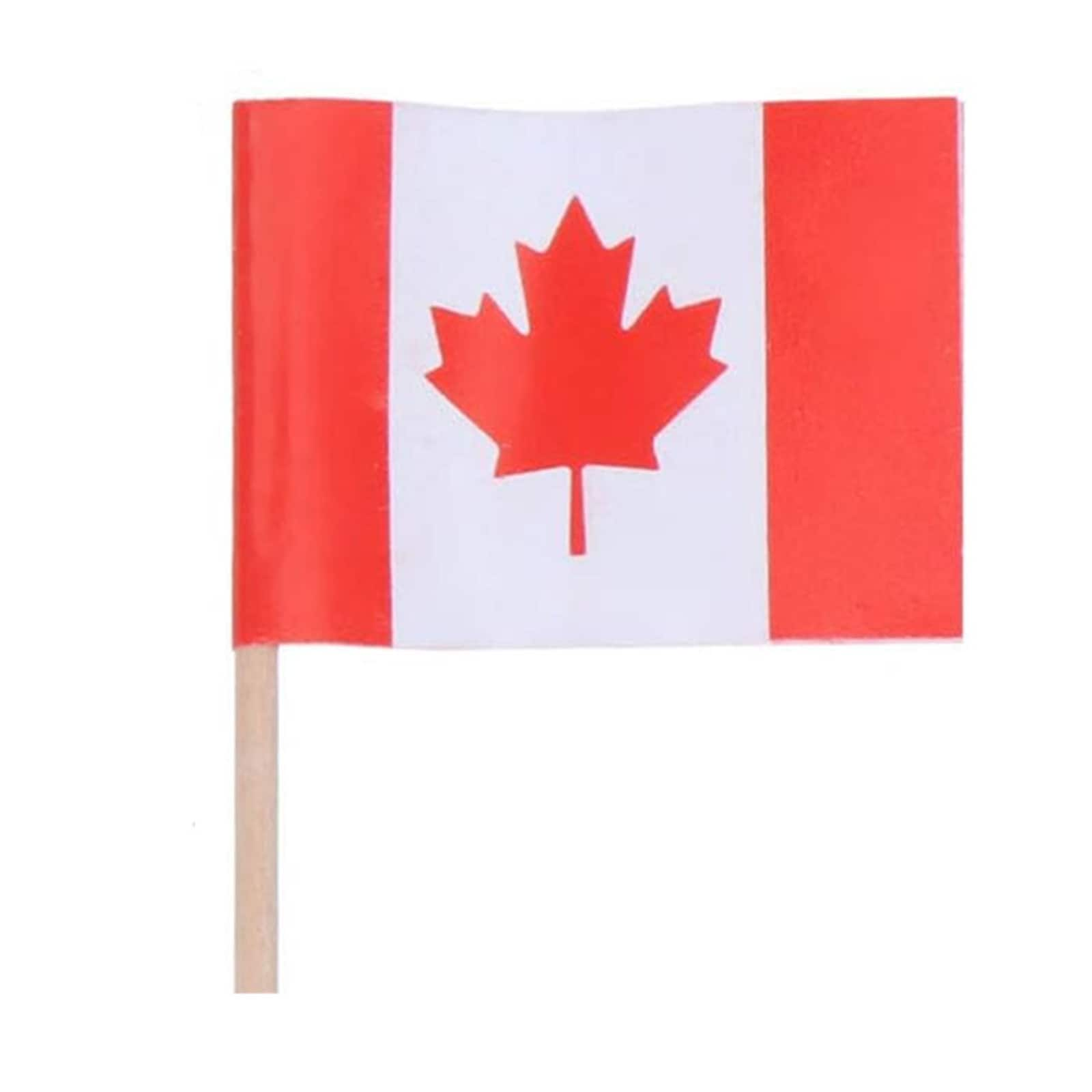 Canadian Flag Paper Pick 144 Pieces
Item #: 2779
This Canadian flag comes in the perfect format for your cupcakes, canapés, or anything you'd like to have a pick for. Each pick measures 1 1/2 by 1 inch and has a 2 1/2 inch pick. There are 144 picks in this package.
At McCall's you'll find everything other large Canadian flags you can hang, along with small Canadian flags on picks that are great for topping cupcakes. You'll even find cupcake wrapper so your cupcakes are properly dressed for the occasion.
Check them out and grab you favorites.
At McCall's we carry a vast selection of plastic novelty decorations for every occasion.

2 Flags per bag
Size : 2 1/2" with pick
Flag 1 1/2" x 1"
Price: $16.09