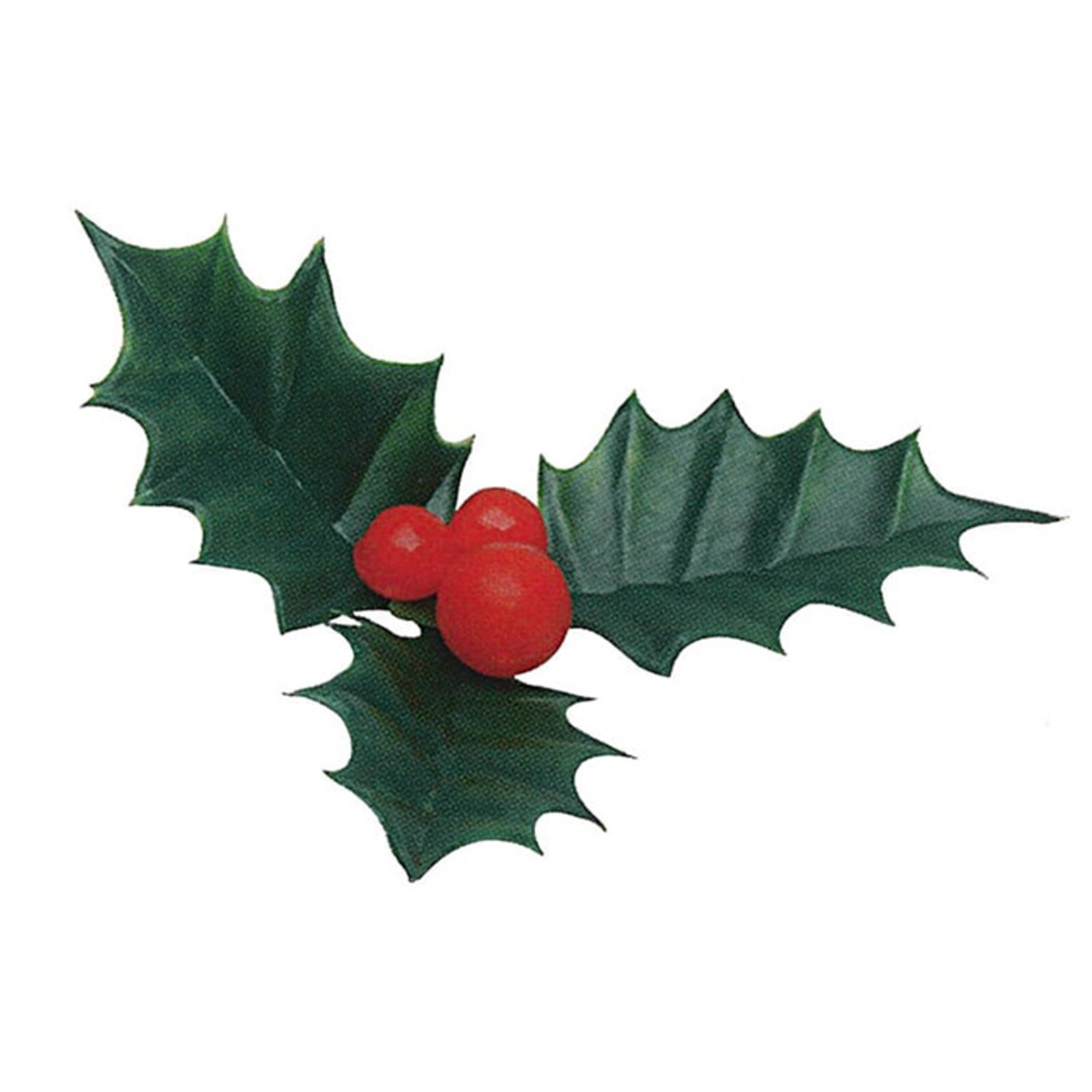 Holly 3 Leaf with Berries 2" Bag of 144
Item #: 10053
Available September 1 - January 2
When the holiday season is approaching McCall's brings out all of the wonderful Christmases and New Years novelty items to help you bring joy to your celebrations.
This one brings you a traditional Holly leaf and berry combination. It includes 3 green leaves and 3 red berries, together measuring 2 inches. Each bag has 144 pieces so you'll have plenty to work with this holiday season.
In the McCall's Christmas Novelties collection you'll also find flowers, characters, a variety of picks, signs, and much more. Check out the really cute reindeer and snowmen too.
At McCall's we carry a vast selection of plastic novelty decorations for every occasion.

Sold in a bag of 144 pieces
Size : 2" / 5.08 cm
Price: $24.29