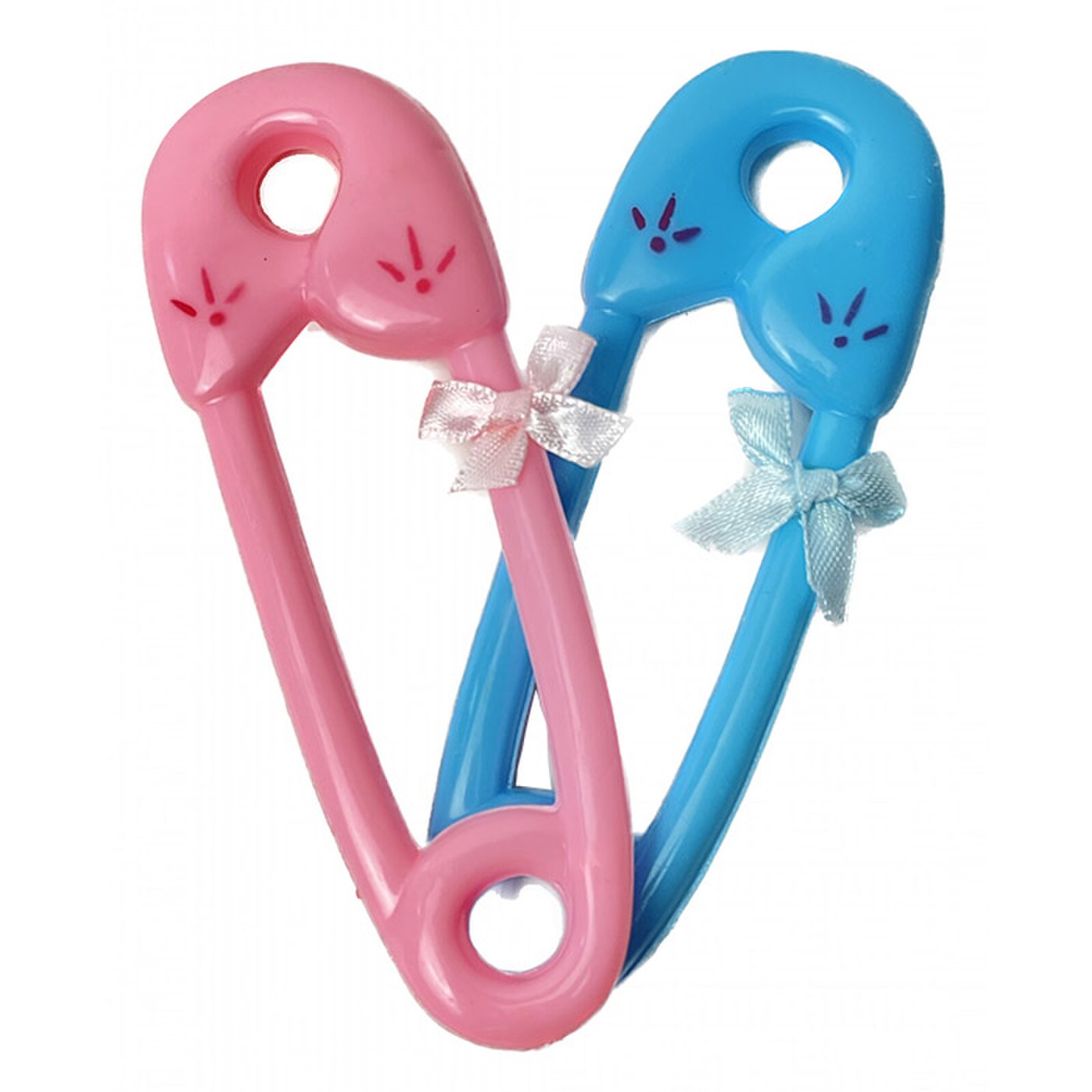 Baby Safety Pin Pink & Blue 4 1/2" 2 Pc Set
Item #: 6736
MCCALLS SUPPLIES # [Error processing dynamic tag getCurrentAttribute('item','vendorname') : record assembly 25217 not found]
These 4 1/2" pink & blue baby safety pin set is ideal for the top of your baby shower cake or reveal cake. Sold in a package of 2. One of each color.

Size : 4 1/2" / 11.43 cm

Material : Plastic

Warning : CHOCKING HAZARD - SMALL PARTS
Not intended for children. Not a Toy.
For decorative use only.
Price: $2.99