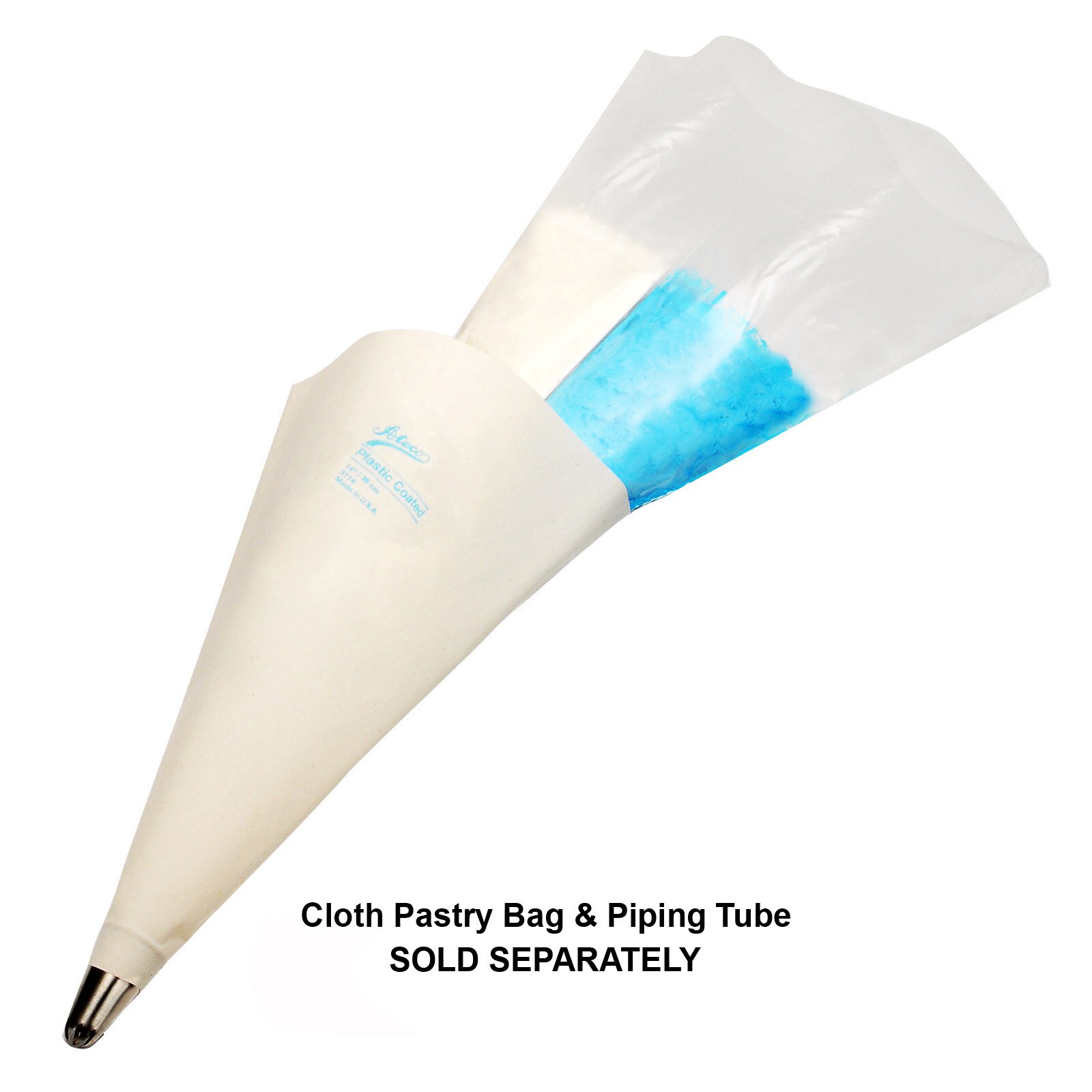 Dual Colour Disposable Piping Bag Insert 18" 10 Pack
Item #: 8883
ATECO # 465
This stripper bag allows 2 colours or flavours to be piped at once. Fill each half of the bag with the desired colour or flavour. Cut the end and place in a re-usable bag with a coupler and desired tube already affixed. Now you are ready to pipe away and create a twist design.

Made of .0045" Polyethylene.

Size : 18" / 45.7 cm

Made in USA.

Price: $12.69