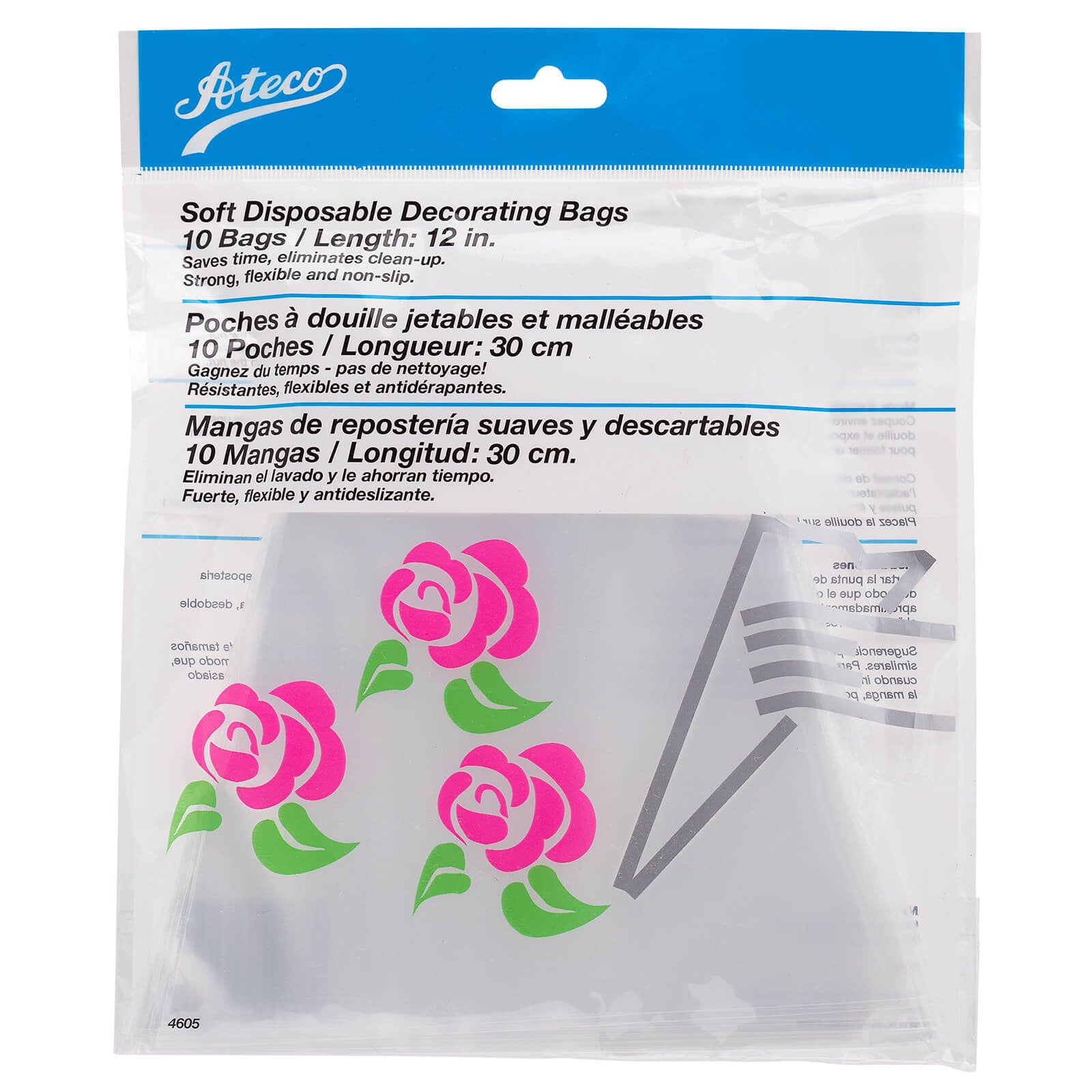 Soft Disposable Piping Bag 12" 10 Pieces
Item #: 17675
ATECO # 4605
Save time by eliminating clean up time with these soft disposable bags. Simply cut the end of the bag and insert the tube of your choice for both hot or cold foods. These Ateco bags are not slippery to the touch like other disposable bags, made with new material that is pliable and flexible for a better feel.

Made of .0045" Polyethylene.

Size : 12" / 30.5 cm

Made in USA.
Price: $5.79