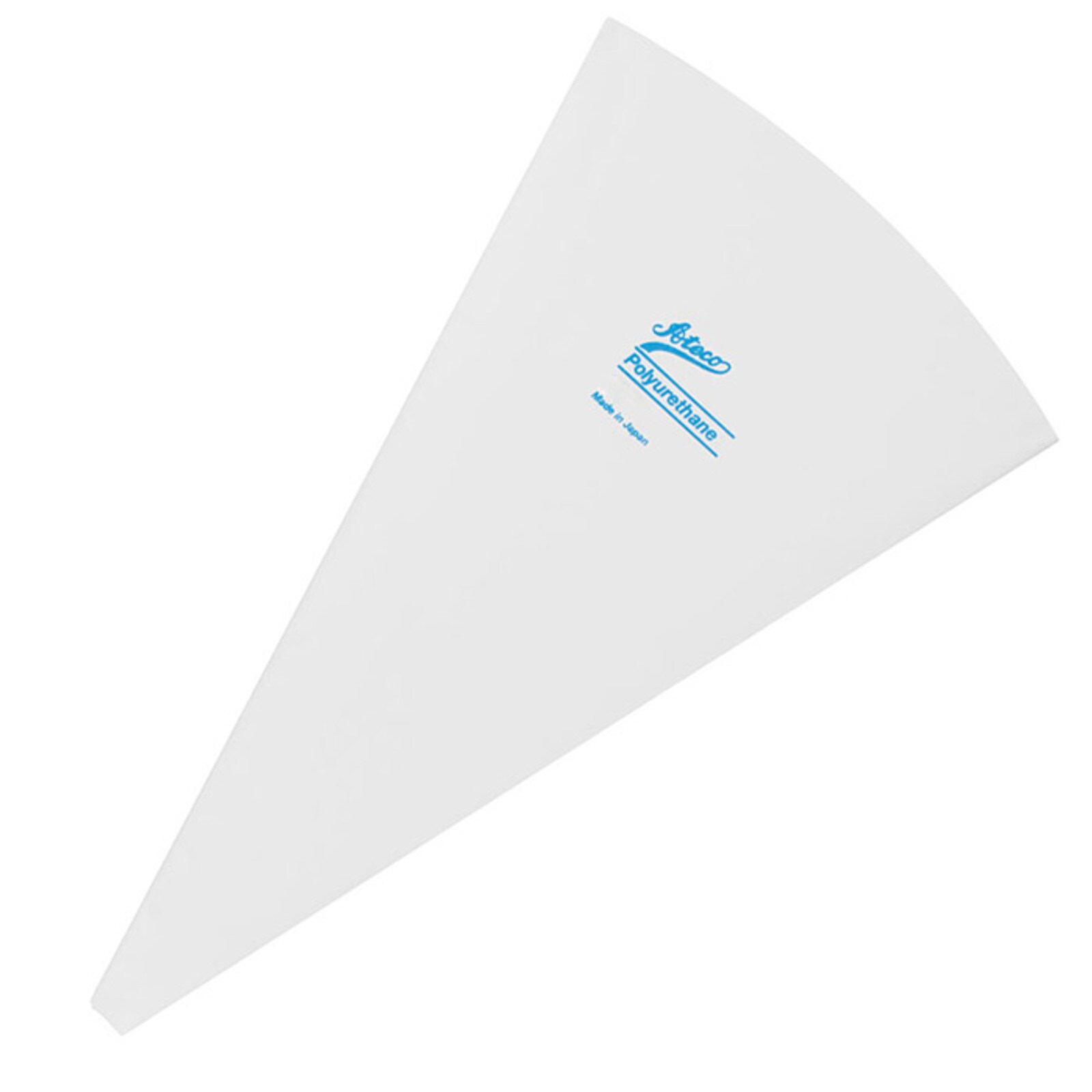 Polyurethane Piping Bag 14"
Item #: 317
ATECO # 3314
Designed for bakers and enthusiasts. Flexible, leak proof, and strong this pastry bag is great for piping icing, mashed potatoes, and dough. Plus, thanks to its heavy-duty lining, this bag is ideal for use with fatty or oily products. Whether you're decorating at a commercial bakery or for a catered event, this pastry bag is a reusable option to help you lessen your environmental impact.

Made of polyester sheeting, triple coated with polyurethane.

Size:
Length 14" / 35.6 cm

Made in Japan.
Price: $9.79