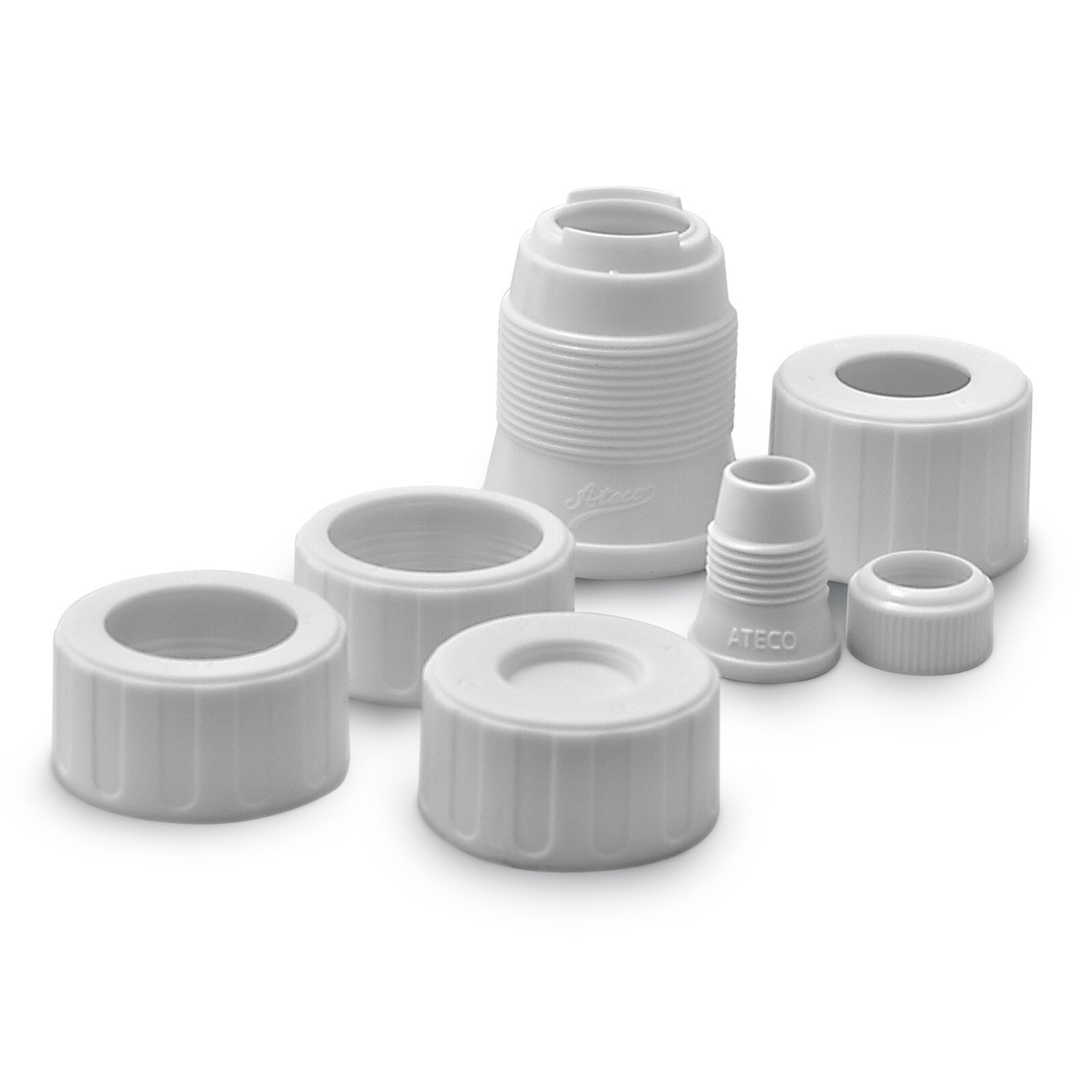 Universal 7 Piece Coupler Set
Item #: 5648
ATECO # 407
This 7 piece universal coupler set allows you to quickly change to any size decorating tip without having to empty the contents of your piping bag. Set includes 2 coupler bases, 4 coupler rings and one coupler cap. Each coupler ring accomadetes specific sized tips.
To fit all standard tips the small 2 piece small coupler set fits into the coupler ring marked "M". The coupler ring marked "M" fits Medium tips, the coupler ring marked "ML" fits Medium / Large tips, the coupler ring marked "L" fits large tips. This coupler also fits the Russian Tip Set
#21066
. Suggested size of bag is 14" or larger. This is sold as a seven piece set.
Made of Plastic
Directions:
Place the coupler base inside the bag prior to filling with icing. The coupler base will extend beyond the piping bag by approximately 1/2".
Place the desired tip over the extended base of the coupler and take the coupler ring and place on tip. Slowly twisting the ring to lock the tip in place.
To change the tips gently twist off the coupler ring , exchange tips and then replace coupler ring gently twisting to once again lock the tip in place.
Care : Hand wash and/or dishwasher safe.
Made in Korea
Price: $6.99