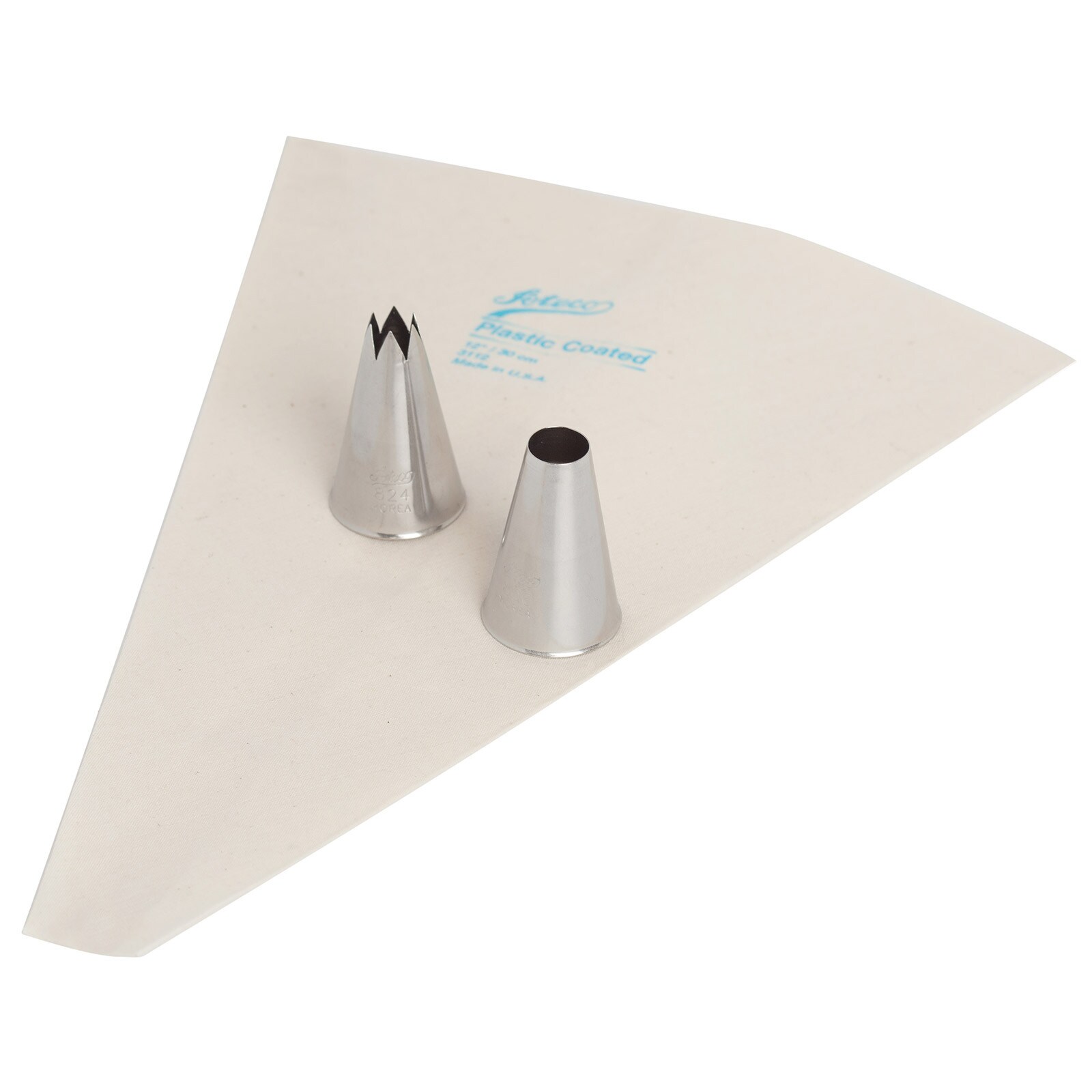 Decorating Pastry Set 3Pc
Item #: 200
ATECO # 1465
Easily pipe cookies, eclairs, cream puffs, deviled eggs, pastries or for mashed potatoes. Fill cannoli shells and other fine foods.

Tips made of stainless steel.
Bag made of print cloth and lined with polyethylene.

This 3 piece pastry set contains:
1 x 12" Plastic coated decorating bag
1 x Star tip #4 (824)
1 x Plain tip #6 (806)
+ Instructions and recipes.

Care: Hand wash

Assembled in USA.
Imported and Domestic products.
Price: $14.49