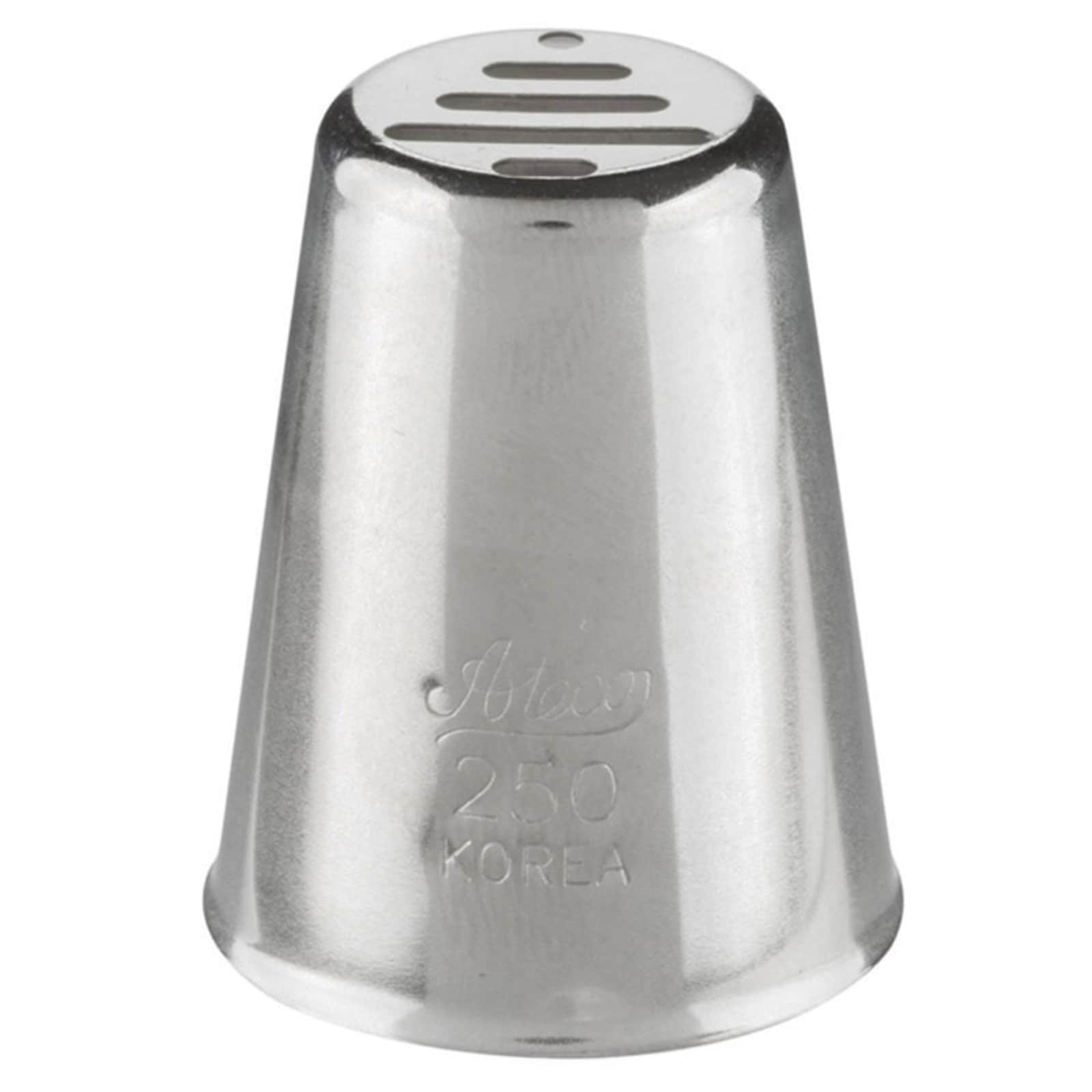 Tip #250 One Step Tree
Item #: 250
ATECO # 250
Easily decorate cakes, cupcakes, pies, and more with this ateco piping tip. This tip will help you create realistic looking festive trees from icing. All Ateco piping tips are rust-resistant and designed to withstand repeated use without bending out of shape. These are great quality tools for cake decorators. Tips fit a standard size coupler.

Made of Stainless Steel.

Style : Tree
Opening Length: 5/8" / 1.5 cm
Opening Width: 1/2" / 1.27 cm
Bottom Diameter: 1 1/4" / 3.1 cm

Made in Korea.
Price: $2.19