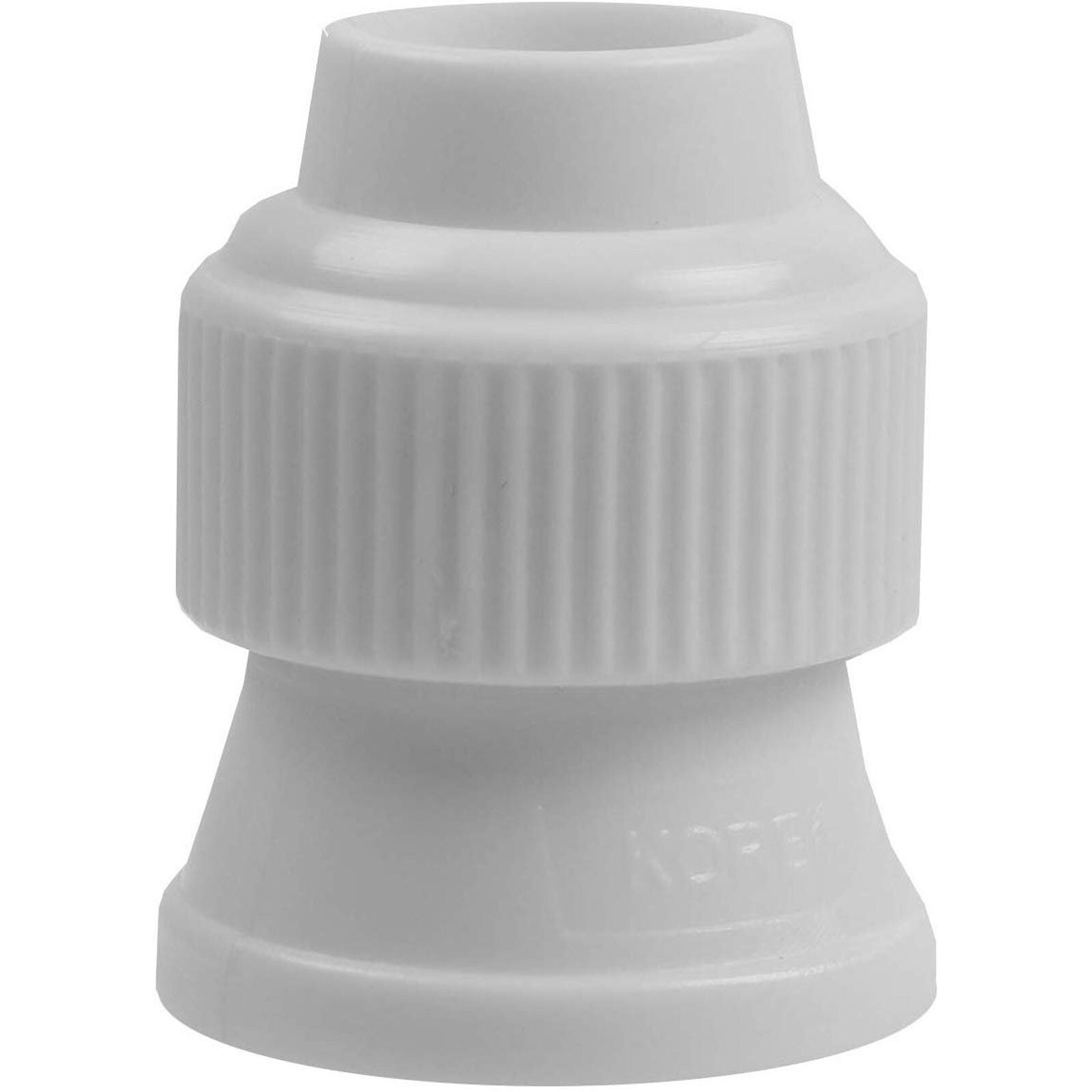 Standard Size Coupler Pack
Item #: 10328
ATECO # 400-50
This 2 piece coupler allows you to quickly change the decorating tip on your bag without having to empty the contents of it. Use this standard coupler with any regular sized piping tips and any size piping bag. It can also be used in disposable piping bags but please remember to keep the coupler when disposing of the bag.
Qty: 50 Pieces
Made of Plastic
Size :
Top Diameter: 1/2" / 1.2 cm
Height: 1 1/4'' / 3 cm
Directions:
Place the coupler base inside the bag prior to filling with icing. The coupler base will extend beyond the piping bag by approximately 1/2".
Place the desired tip over the extended base of the coupler and take the coupler ring and place on tip. Slowly twisting the ring to lock the tip in place.
To change the tips gently twist off the coupler ring , exchange tips and then replace coupler ring gently twisting to once again lock the tip in place.
Care : Hand wash and/or dishwasher safe.
Made in Korea.
Price: $26.99