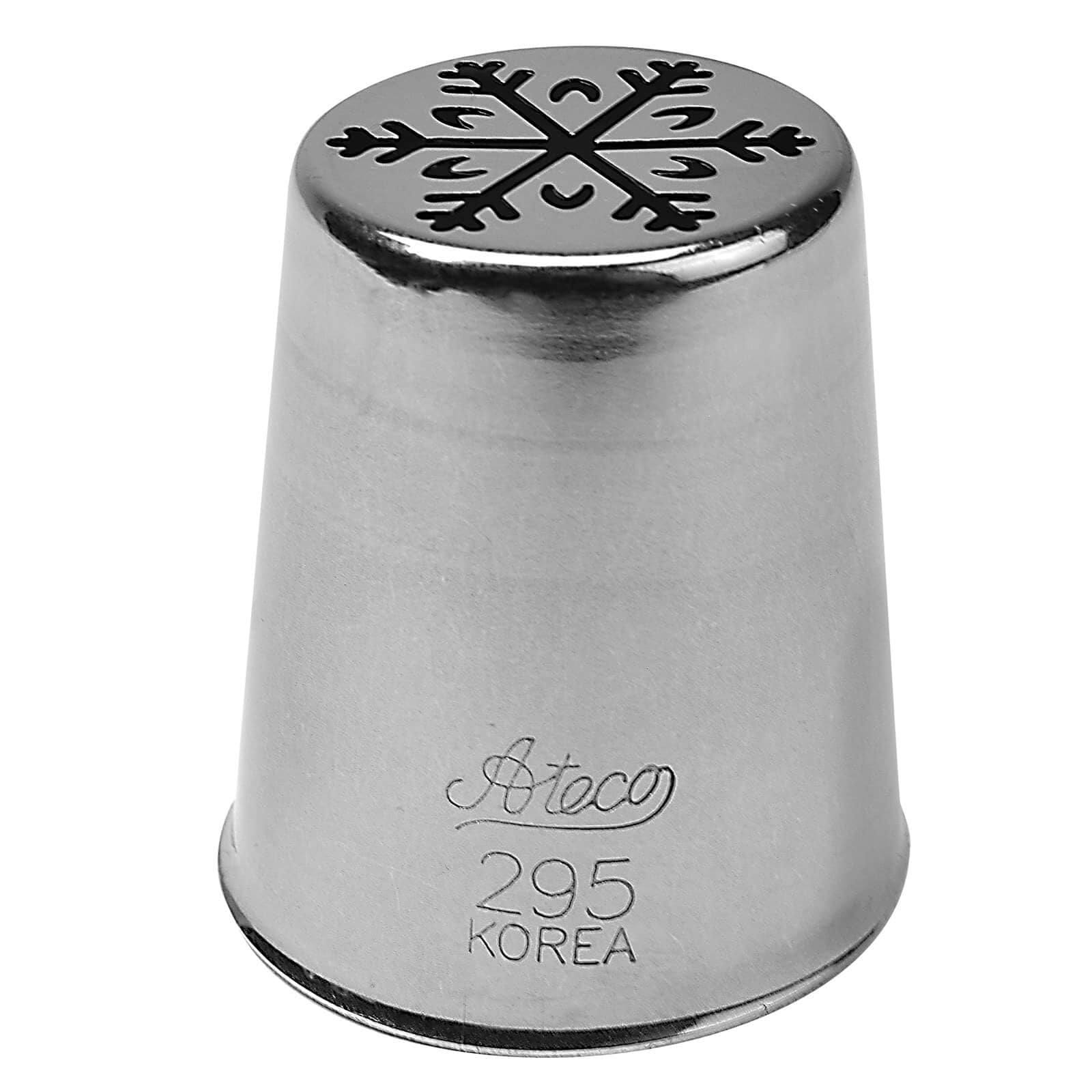 Tip #295 - One Step Snowflake #2
Item #: 5574
ATECO # 295 Easily decorate cakes, cupcakes, pies, and more with this ateco piping tip. This tip helps you create beautiful snowflakes fast and easy. All Ateco piping tips are rust-resistant and designed to withstand repeated use without bending out of shape. These are great quality tools for cake decorators. This tip does not fit a standard size coupler.

Made of Stainless Steel.

Style : Snowflake
Flat head of tip is 1" / 2.54 cm

Made in Korea.
Price: $2.59