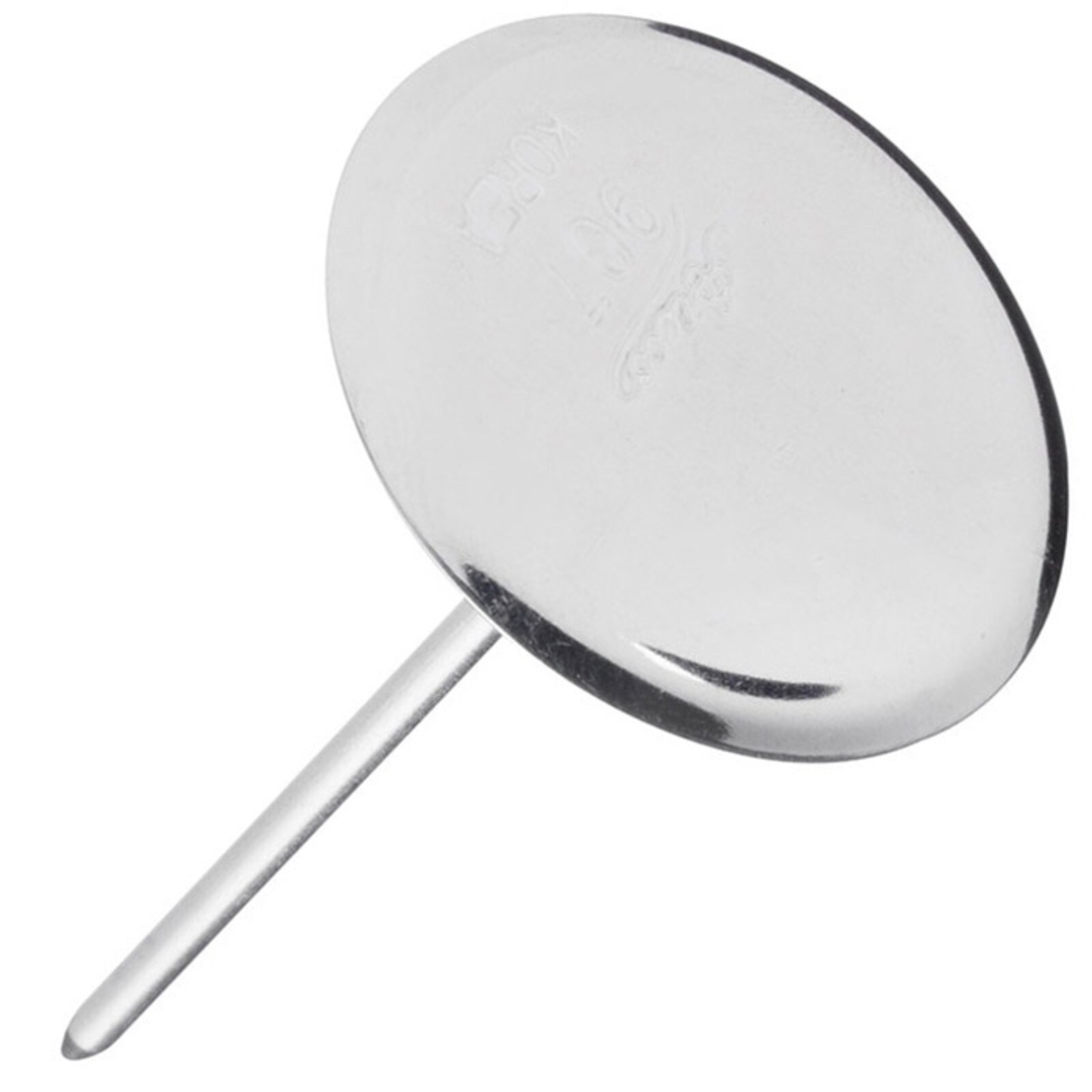 Flower Nail No.7 - 1.6"
Item #: 185
ATECO # 907
Flower nails are a popular way to create flowers for cakes and pastries. How to use a flower nail? Just turn the nail between your fingers as you pipe a flower on its rotating head, then you can use flower scissors to gently place the flower on the cake or on wax paper for storage. Use for carnation, daisy, apple blossom poppy, wild rose, pansy, jonquil, rose, orange blossom, narcissus.

Made of Stainless steel.

Size:
Top Diameter: 1 1/2" / 3.8 cm
Length: 3" / 7.6 cm

*Flower nail stem may not be exactly as shown.
Supplier is switching from ribbed stem to a smooth stem.
Price: $1.49