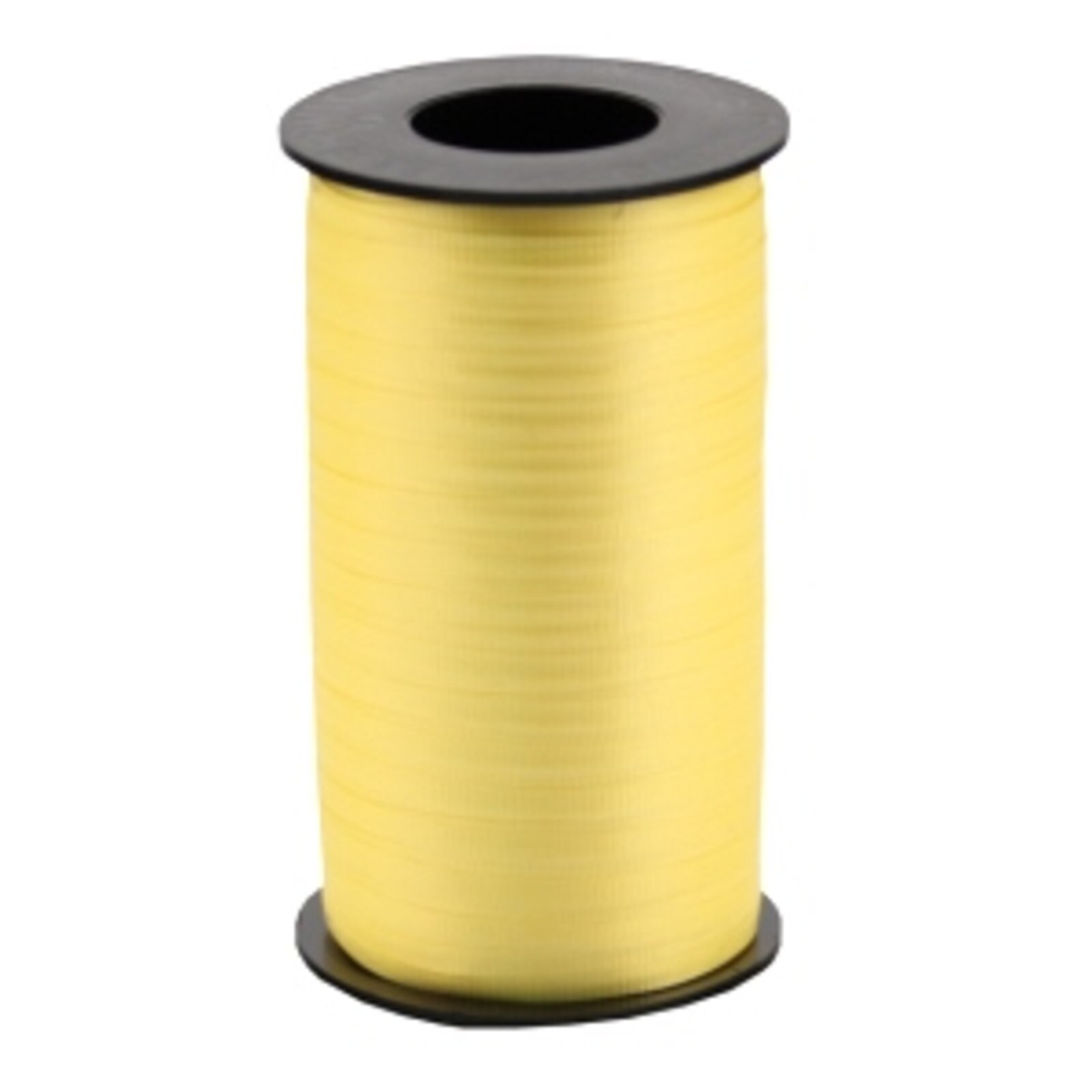 Yellow Curling Ribbon 500 Yards
Item #: 6212
MCCALLS SUPPLIES # YELLOW S38
The cost effective finishing touch to chocolate suckers, bagged cookies, boxed chocolate, wedding favors or presents. Cut, Tie off, curl and voila you are done!

Size : 3/16" / .48 cm x 500 yards / 457 meters

Helpful Hint : Rather than cutting your ribbon piece by piece, find a board of your desired length and wrap the ribbon around and around. Then cut one end making sure to keep the ribbon held against the other end of the board. Then cut the remaining end and you now will have multiple strands of your desired length for your product.
Price: $3.99