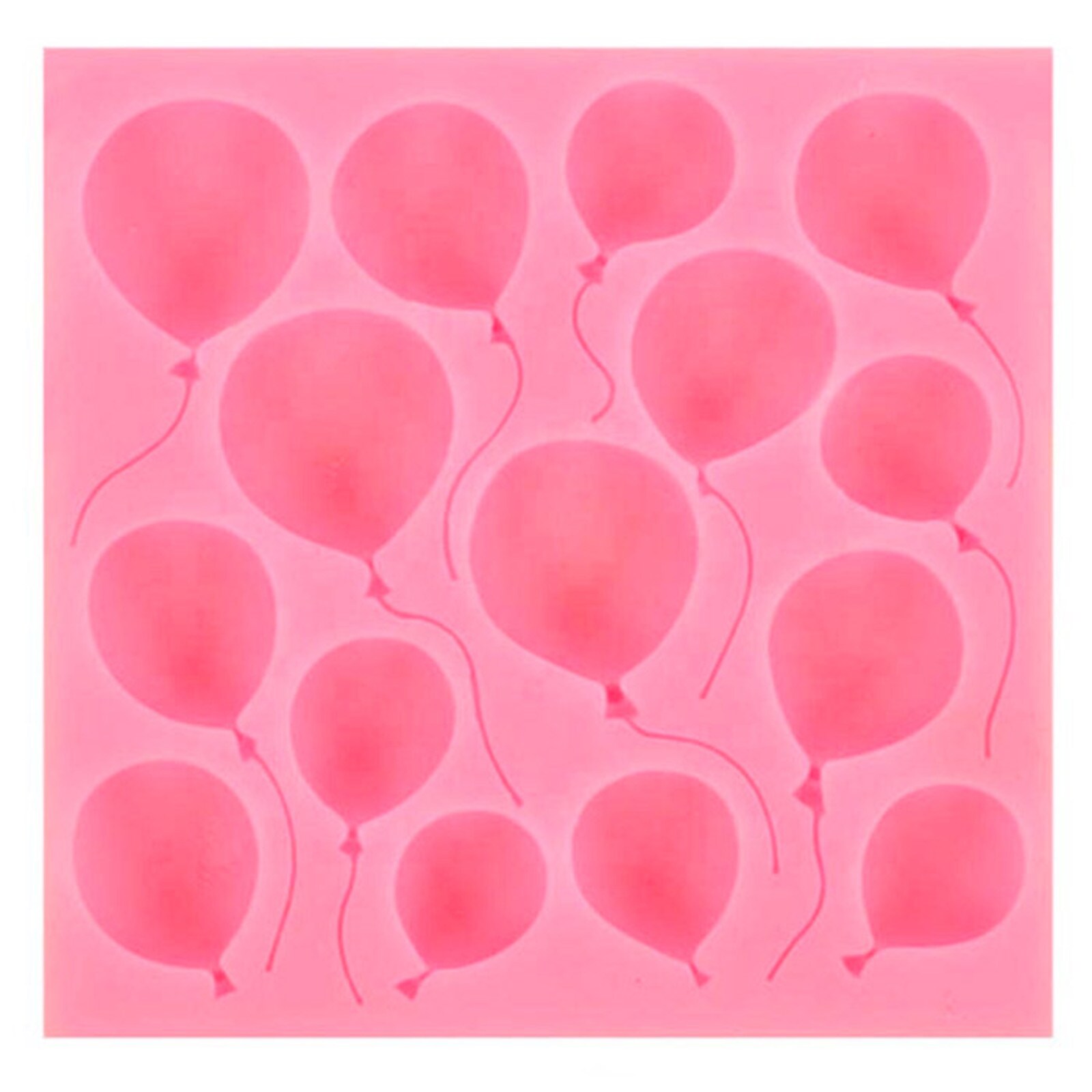 Balloons Silicone Mold 3 Assorted Sizes
Item #: 6523
MCCALLS SUPPLIES # AB-046 BALLOONS
Add fun to your decorating project with balloons. Three sizes of balloons make the perfect bunch of balloons for your birthday, anniversary or any celebration cake, cupcake or sweet treat. String of balloon just has to be piped with icing.
Cavity : Fifteen
Material : Silicone
Care : Top Rack Dishwasher Safe
Size : 5/8" / 1.59 cm, 3/4" / 1.91 cm, 7/8" / 2.22 cm
One piece mold. Dust mold with cornflower. If desired color your paste. Use McCall's modeling paste or mix equal quantities of flower paste and sugar paste and press this firmly into the mold. Use a palette knife to remove any excess paste, working from the center to the outside of the mold. Gently release finished shape from the mold by pushing it from the back. Dust to achieve required coloured effect. Attach to cake using food grade glue.
Price: $8.49