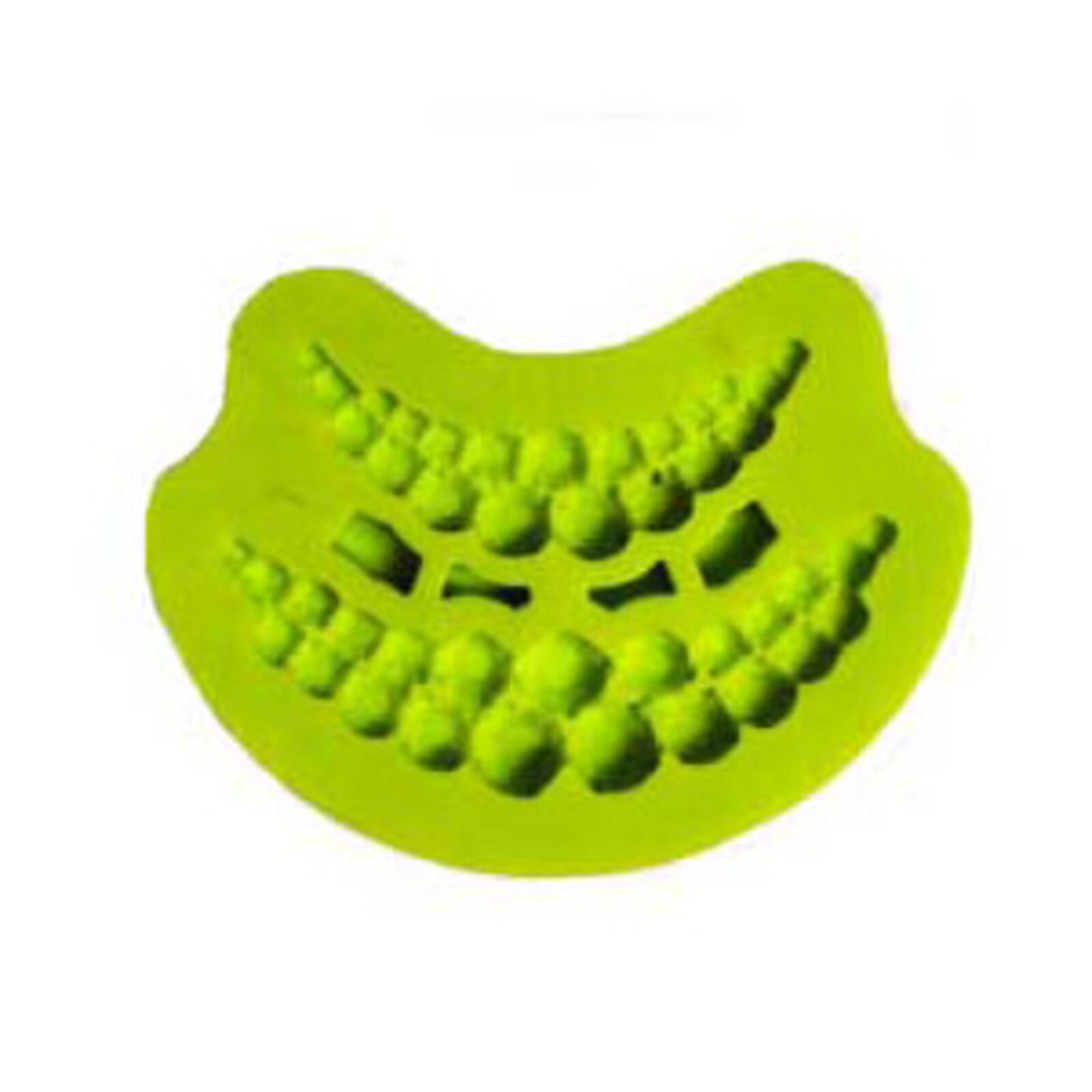 Silicone Mold 88 X 68 mm
Item #: 17471
There's no better way to decorate, colour and add dimension to your cake, than with fondant or sugar paste accents. With this flexible silicone mould, it's easy to create detailed shapes in exciting designs ready to place on your cake. One piece mold with two different size pearl swags.
Material : Silicone
Care : Top Rack Dishwasher Safe
Size :
Dust mould with cornflower. Use McCall's modeling paste or mix equal quantities of flower paste and sugar paste and press this firmly into the mould. Use a palette knife to remove any excess paste, working from the centre to the outside of the mould. Gently release finished shape from the mould by pushing it from the back. Dust to achieve required coloured effect. Attach to cake using food grade glue.
Price: $13.99
Currently Out of Stock