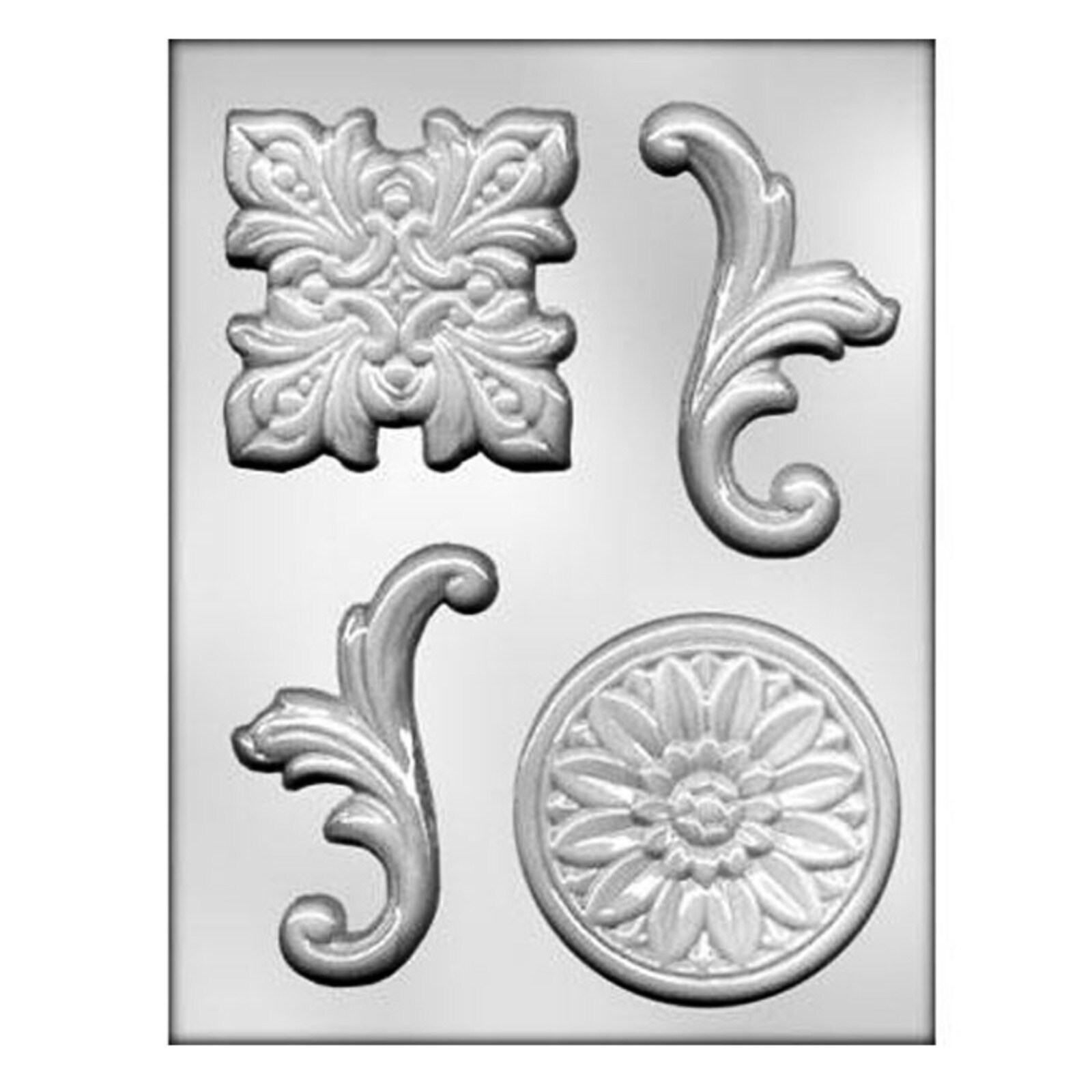 Baroque Mold Design #4 (4)
Item #: 13450
4 cavities

Size : 3 1/8" square x 1/8" deep
3 1/2" round x 1/8" deep
2 1/4" wide x 4" long x 1/8" deep

This fondant mold is made from the same material as our chocolate molds. They can be used for chocolate as well as with our Easyice Rolled Fondant.

Lightly spray the mold cavities with a cooking spray. Wipe out excess. Push fondant into mold cavities. Push fondant slightly away from edges to neaten. Push a bit of additional fondant against the fondant in the mold to pull the molded piece from the mold.
Price: $5.19