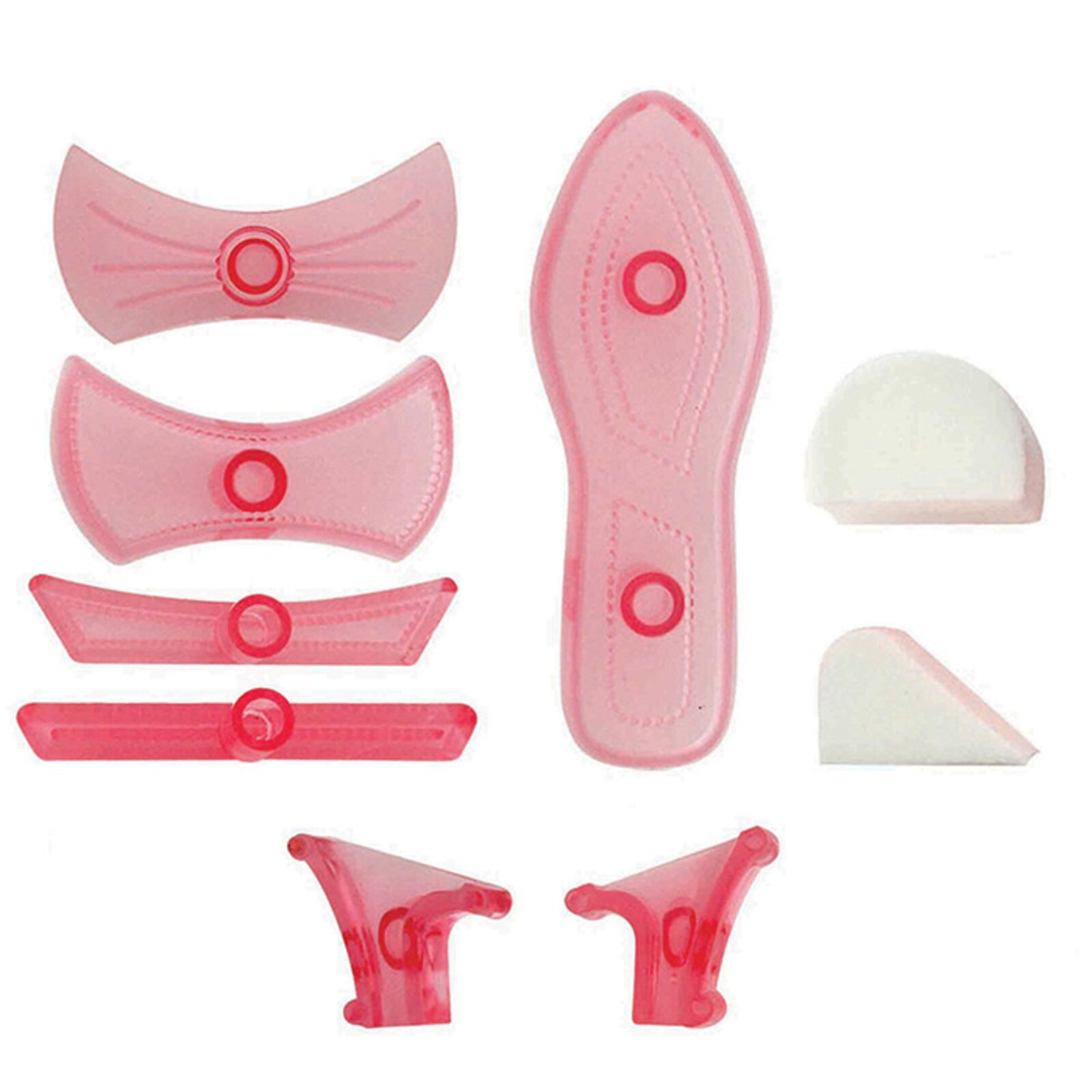 Ladies Shoe Cutter 4 3/4" 8 pc
Item #: 14223
Create elegant shoes from gum paste or modeling paste and create toppers for a cake or bridal shower, or for that girly girl. A two-piece mould forms your paste into the heel of the shoe. After rolling the paste, use the cutters to form the individual components of the shoe. The embossing stamp lets you add stitch detailing to the upper staps. Foam formers are provided to shape the sole as the paste dries. By pre-colouring the paste or dusting the finished shoes with powders allows you to make each shoe as unique as the person you are making this for. Leave off the straps or the heel to create more casual-style shoes, or roll your paste with a patterned roller to create a textured finish. The possibilities are endless. Detailed instructions included. Sold as a 9 piece set.
Size : Finished shoe 3 3/4" x 1 1/2" comprising of
2 assorted embosser upper straps 3 1/2" x 1 3/4"
1 ankle strap 4 3/4" x 1 1/2"
1 back strap 3 1/2" x 1/4"
1 sole 3 3/4" x 3/4"
2 heel molds (one left and one right) 3 1/2" x 1 3/4"
1 heel foam former
1 upper foam former
Price: $30.29