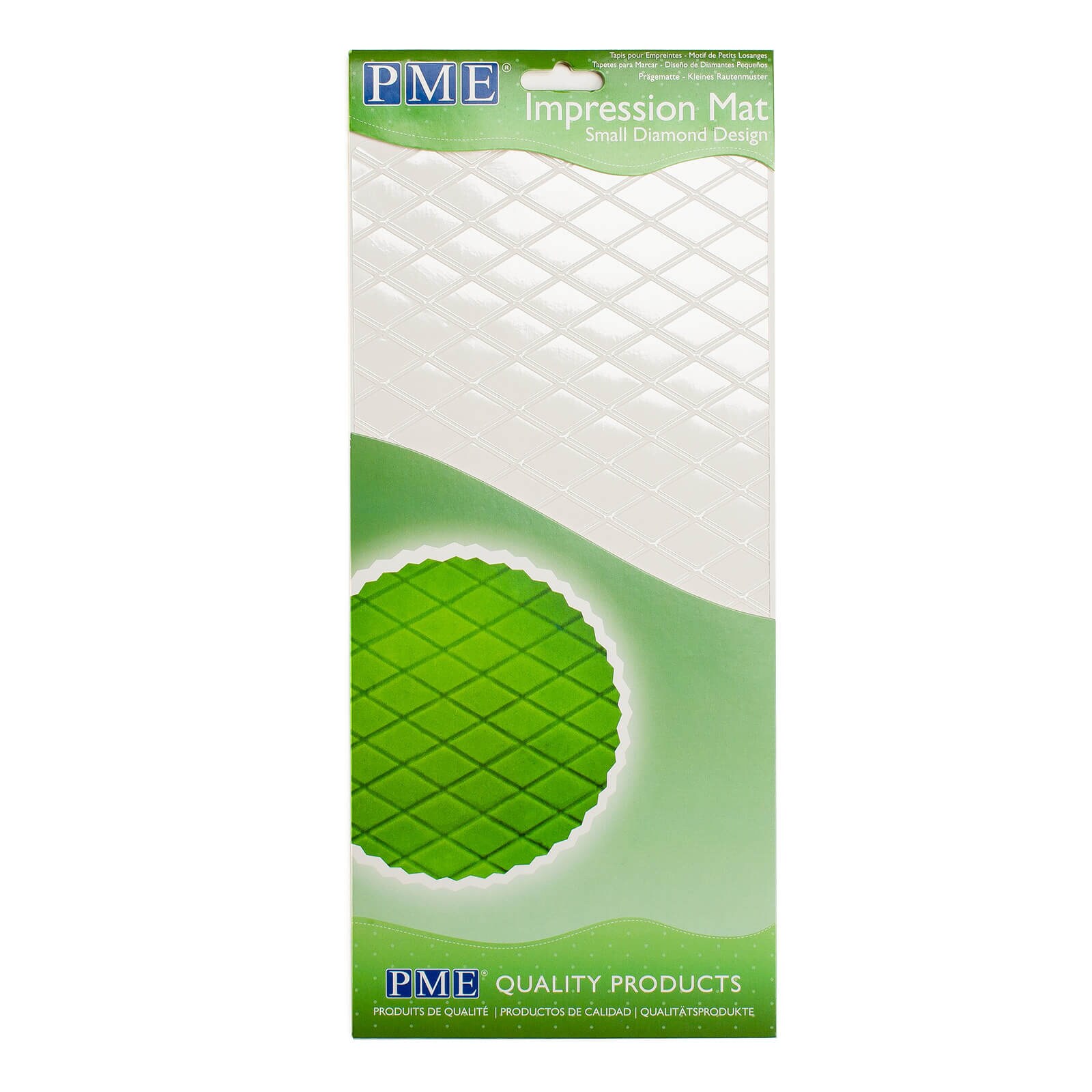 Small Diamond Design Impression Mat 6" x 12"
Item #: 5383
This small diamond impression mat can be used with a wide range of edible and non edible products including rolled fondant, sugar paste, marzipan, modelling paste or craft clay and plasticine. Both sides of this mat can be used to create an embossed or raised design.

Mat Size : 6" x 12" / 15.24 x 30.48 cm

Diamond Size : 1" x 1" / 2.54 x 2.54 cm

Instructions :

1) If desired colour your paste or leave natural.
2) Lightly dust your surface with corn starch, icing sugar or a mixture of half and half of both.
3) Knead and roll out your paste to an even thickness.
4) Choose the design side required and lay the impression mat onto the paste.
5) Firmly press evenly with your fondant smoother across the impression mat, ensuring all areas of the impression mat has been covered.
6) Remove the mat to reveal the design on the paste.
7) To enhance your embossed paste you can now dust, spray or paint with assorted edible products.
Price: $4.79