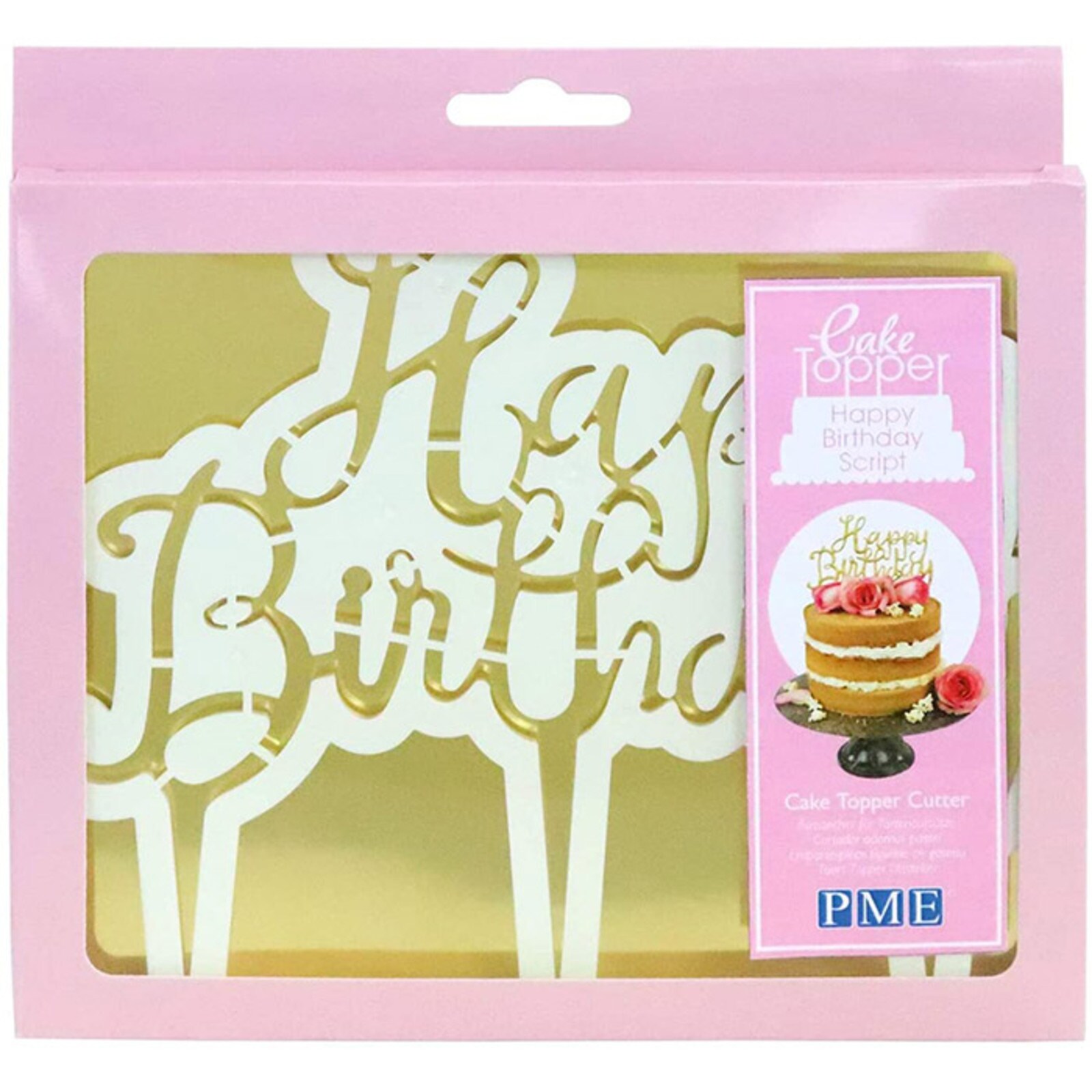 Happy Birthday Script Cake Top Cutter
Item #: 6181
This Happy Birthday script cake top cutter from PME is one cutter with unlimited possibilities. Ideal for decorating your cakes with any type of theme in mind. For best results use gum paste and allow to fully dry before using (at least 24 hours) longer is better.
Size : Happy Birthday Modern Script with picks
5 1/2" / 13.97 cm tall
Happy Birthday Modern Script
6 3/4" / 17.15 cm wide
4" / 10.16 cm tall
Helpful Hint : Moisture from the cake will eventually absorb into your cake topper so it is best to place into your cake just prior to presentation.
PME Happy Birthday Cake Topper Cutter - Script (CTHB01)
PME's Fabulous Cake Topper Cutter, the perfect finish to any celebration cake. One cutter endless possibilities, create as many toppers as you require using gum paste or flower paste and decorate them how every you like with lustre sprays, dusts, sprinkles, edible colours...the choice is yours.
Price: $15.79