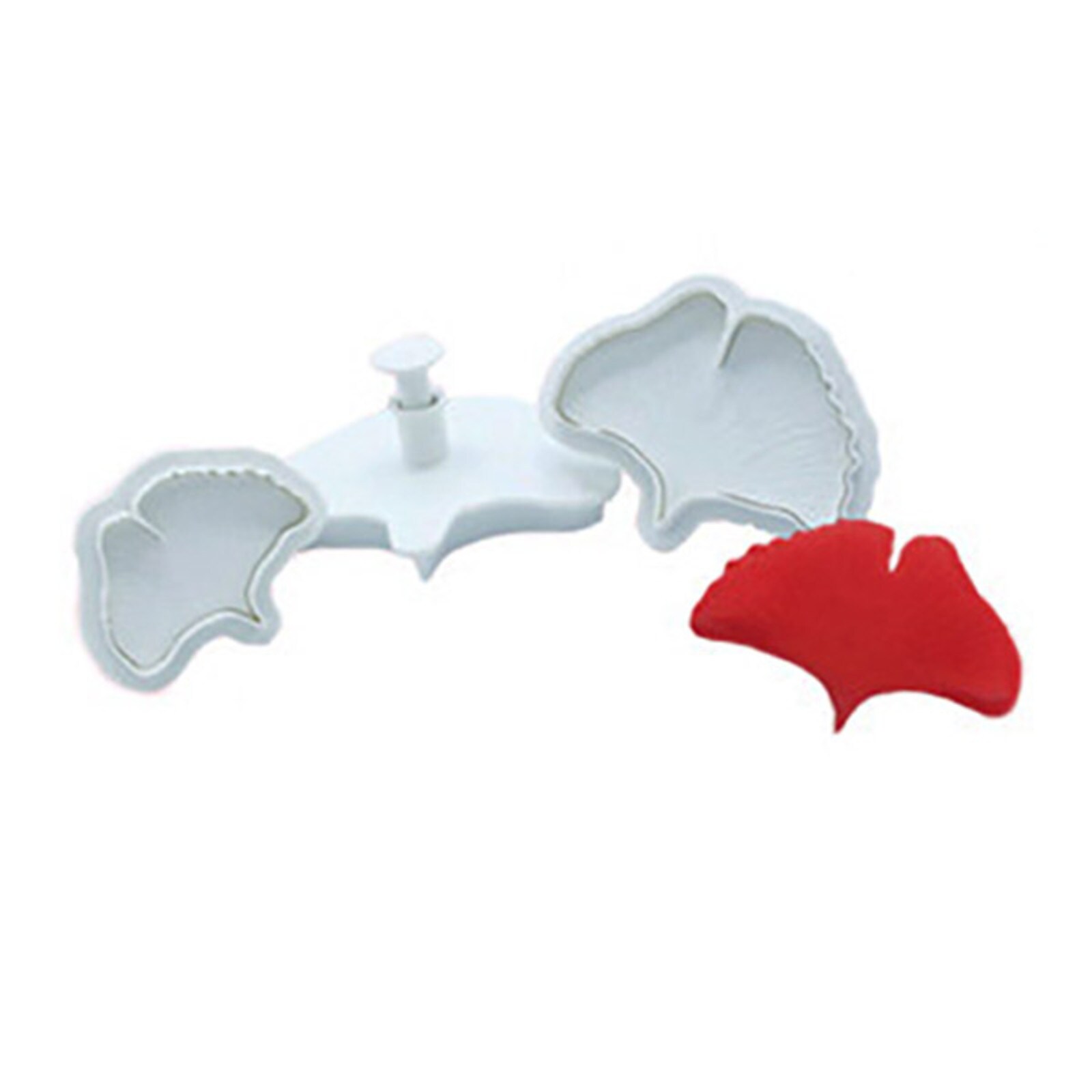 Gingko Leaf Plunger Cutter - Set of 3
Item #: 6105 - D
McCall's brings you a wide variety of cutter and plungers that help you fashion a nearly limitless selection of flowers and leaves.
This gingko leaf cutter is perfect for your single or wired roses. Roll out your fondant or gum paste. This plunger cutter will easily cut, emboss and then eject the cut rose leaf from your plunger tool. Sold as a 3 piece set.
Check out our entire collection of cutters to find exactly what you need.
Dimensions: Large : 1 1/2" x 1"
Medium : 1/4" x 3/4"
Small : 1" x 5/8"
Price: $11.99