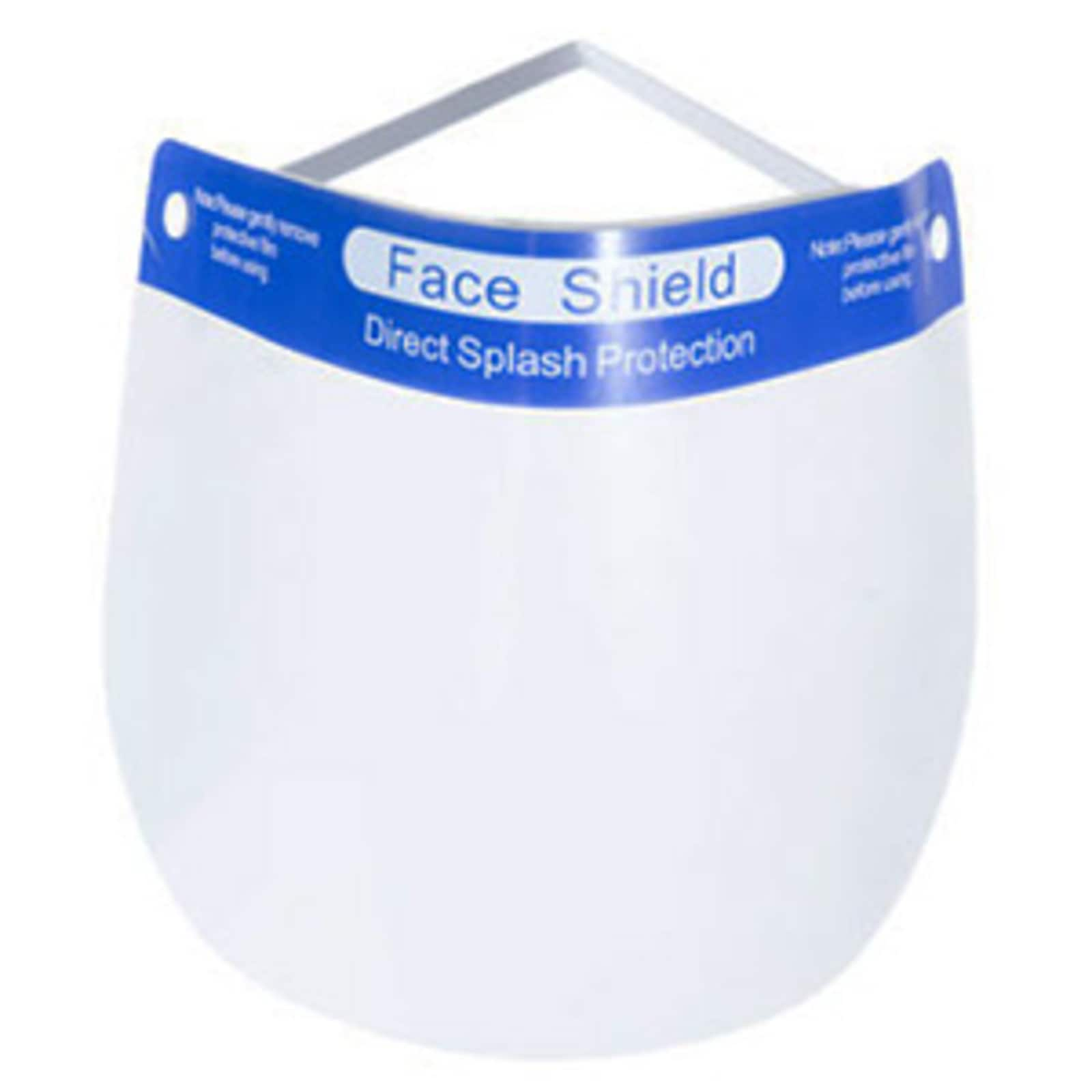 Protective Face Shield 1 Piece
Item #: 4720 - C
# [Error processing dynamic tag getCurrentAttribute('item','vendorname') : record assembly 23460 not found]
Regular Price $6.99 Sold singly.

This protective face shield is designed to keep those exposed to the public safer.

Protect yourself and your employee with there own personal barrier from respiratory droplets produced during coughing, speaking and breathing.

This lightweight and optically clear shield is one size fits all and the foam padding relieves pressure around the head.

This shield is latex and fiberglass free. Made with clear anti-fog material. This shield is ideal for people who wear glasses or safety goggles.

Shields also sold in a package of 12 see #4701

Remember : When you wear a mask, you're protecting yourself and others around you.

A mask alone will not prevent the spread of COVID-19.
So continue frequent hand washing.
Do your part in practising physical distancing - 2 metres / 6 feet
and staying home if you're sick.

We are all in this together. Stay safe, strong and healthy.
Price: $3.17