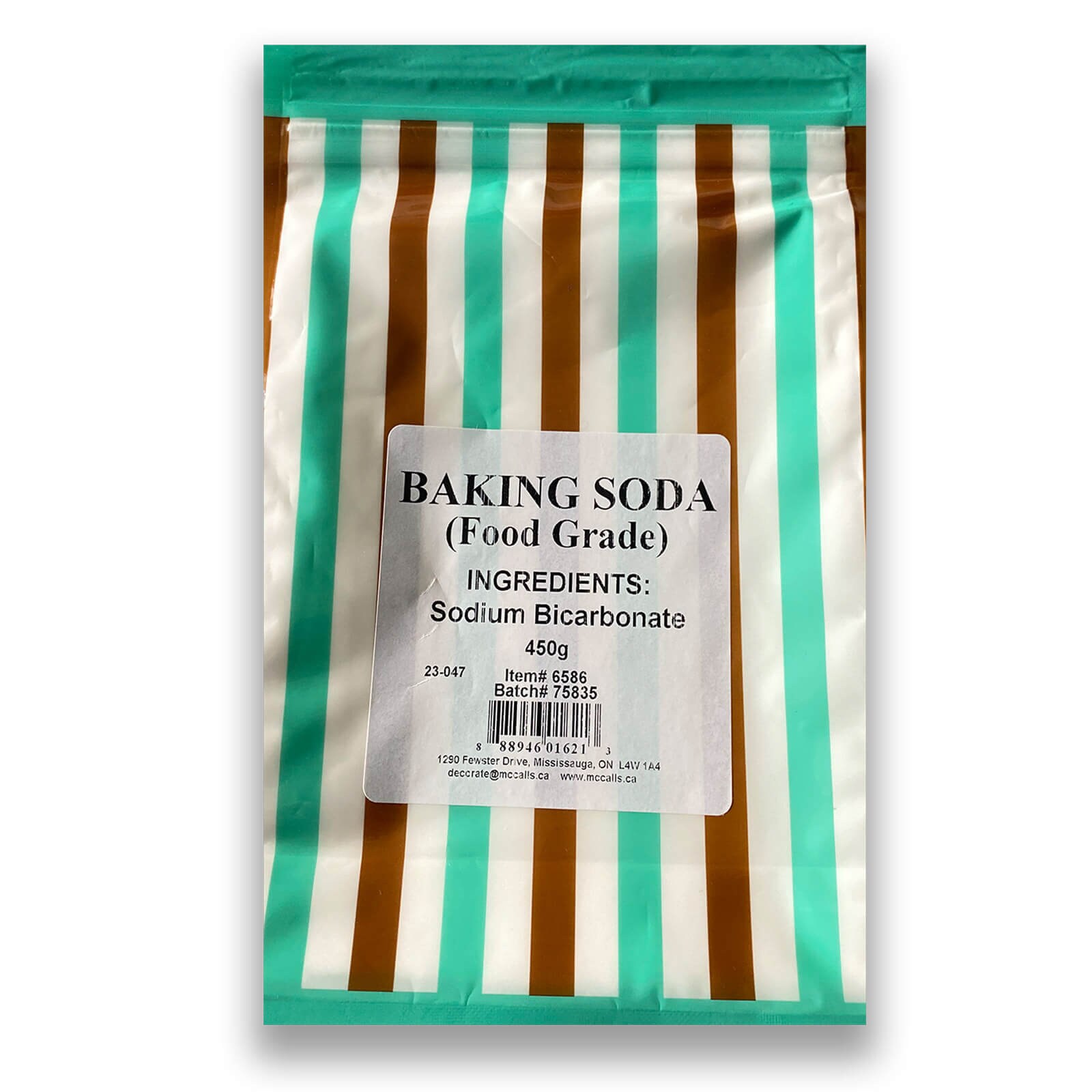 Baking Soda 450g / 16 oz
Item #: 6586
MCCALLS INGREDIENTS # [Error processing dynamic tag getCurrentAttribute('item','vendorname') : record assembly 15756 not found]

Pure sodium bicarbonate (baking soda) is used to leaven cakes, cookies, pancakes, and other baked goods. When baking soda is combined with moisture and an acidic ingredient, it reacts with the ingredients to create carbon dioxide bubbles which will cause baked goods to rise. If your recipe calls for baking soda, it is ideal to bake immediately upon mixing as the chemical reaction begins as soon as the ingredients are mixed.

Size: 450 g / 16 oz.

Ingredients: Sodium Bicarbonate.
Price: $3.79