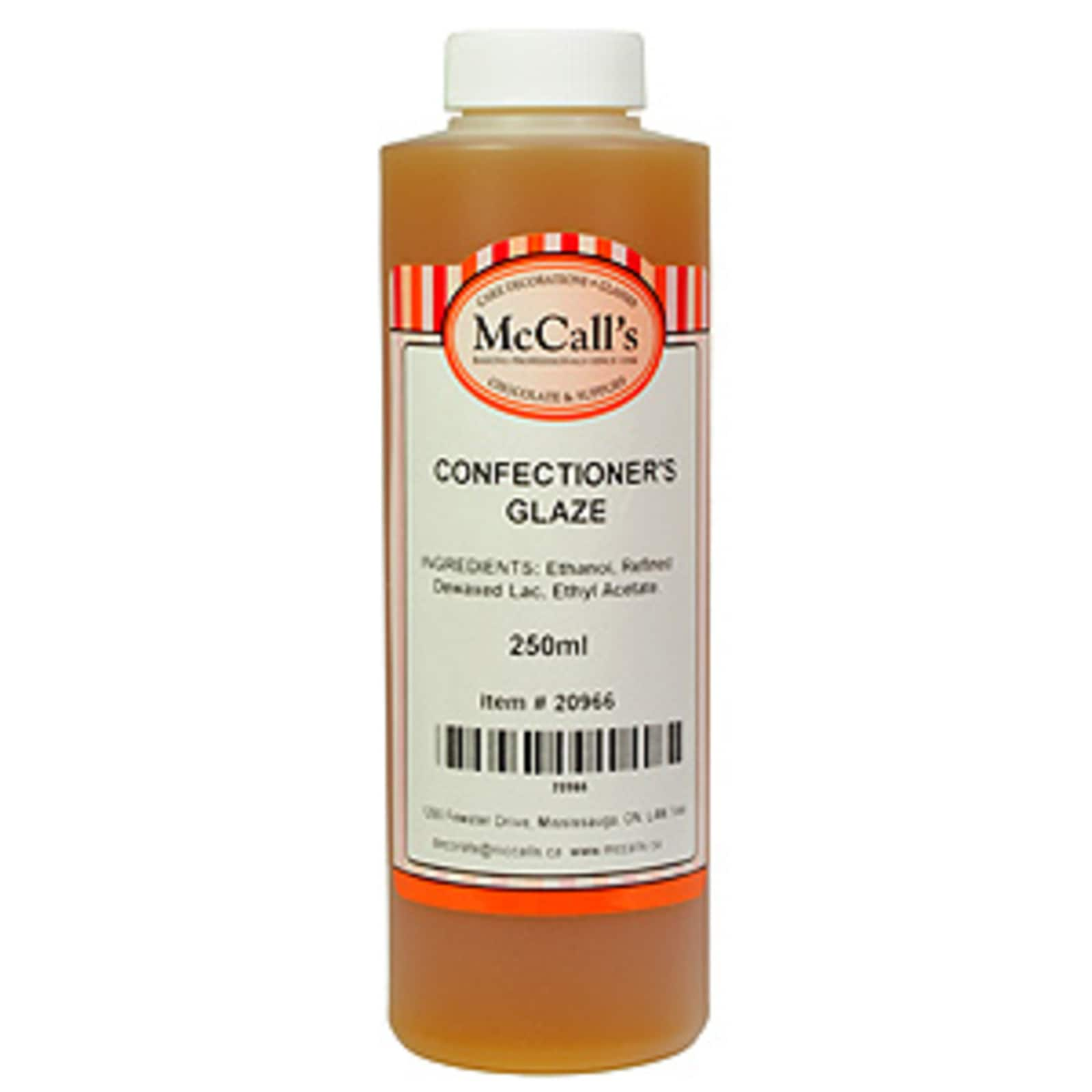 Confectioner's Glaze 250 ml
Item #: 20966
MCCALLS INGREDIENTS # [Error processing dynamic tag getCurrentAttribute('item','vendorname') : record assembly 21506 not found]
Confectioner's glaze also known as confectioner's polish or glacine is a food grade product which contains roughly 35% shellac. This product is used to preserve and add a shiny, smooth finish to sugar products or other edible confections. A coating of confectioner's glaze can also help protect candies from scratching and from moisture (thus extending shelf life). Clean brush with alcohol, white rum or vodka.

Size: 250 ml / 8 fl. oz.

Ingredients: Ethanol, Refined Dewaxed Lac, Ethyl Acetate.
Currently Out of Stock