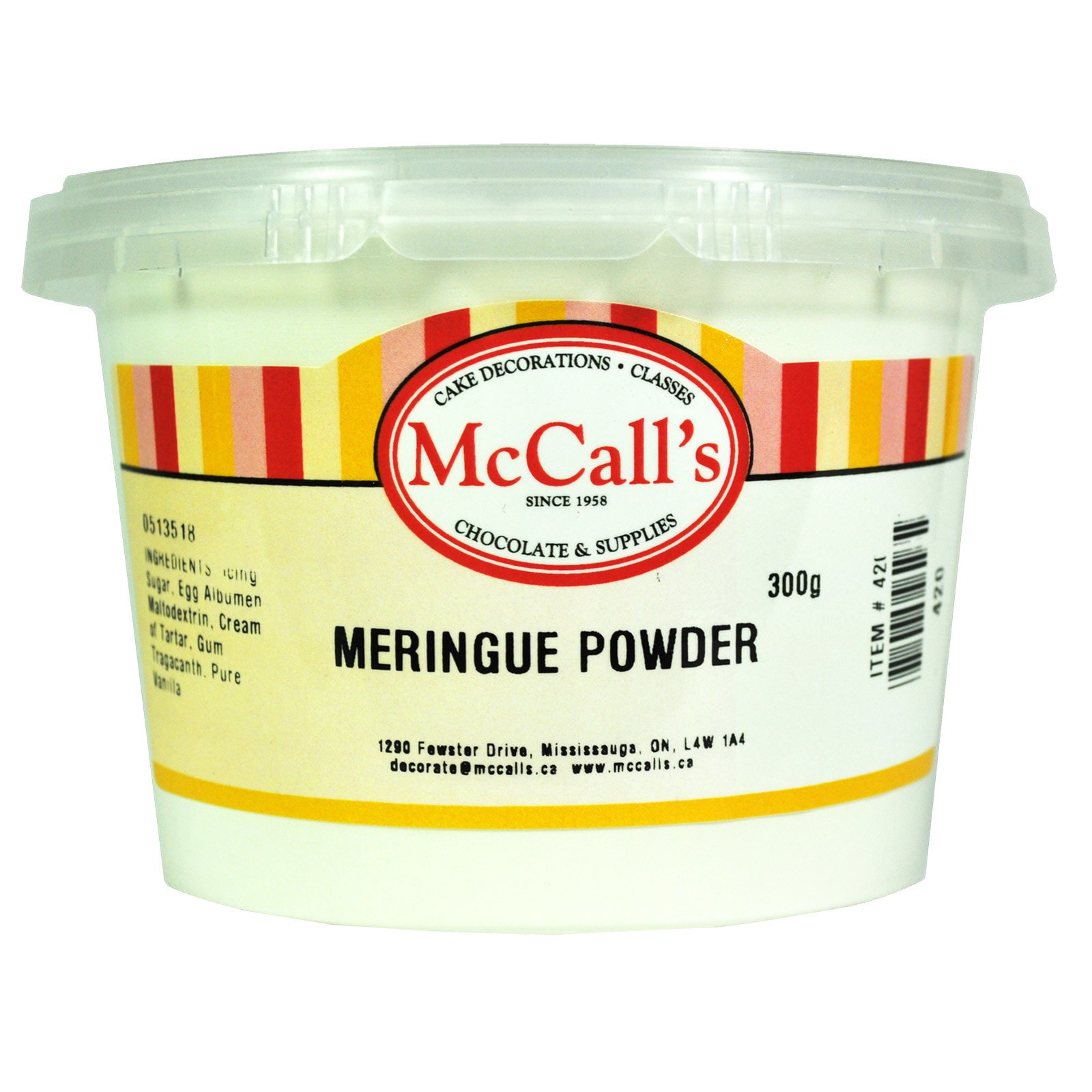 Meringue Powder 300 g
Item #: 420
MCCALLS INGREDIENTS # [Error processing dynamic tag getCurrentAttribute('item','vendorname') : record assembly 15401 not found]
Primarily used to make royal icing and buttercream to add body and stability. It helps royal icing dry quickly without cracking and provides stability for easy pipping. Meringue powder can also be used to replace egg whites in recipes that look for egg whites beaten to stiff peaks, such as angel food cakes, meringue cookies, and other toppings.
Size: 300 g / 10 oz.
Ingredients and Nutritional Info
Here
To make royal icing:
40 g (5 Level tbsp) Meringue Powder
5 g (1 tsp) Cream of Tartar
190 g warm water
1 kg (7 cups) Icing Sugar
Mix meringue powder, cream of tartar, water and hand whisk until foamy.
Add icing sugar.
Using a flat beater, mix at low speed for 10 mins.
Price: $17.59