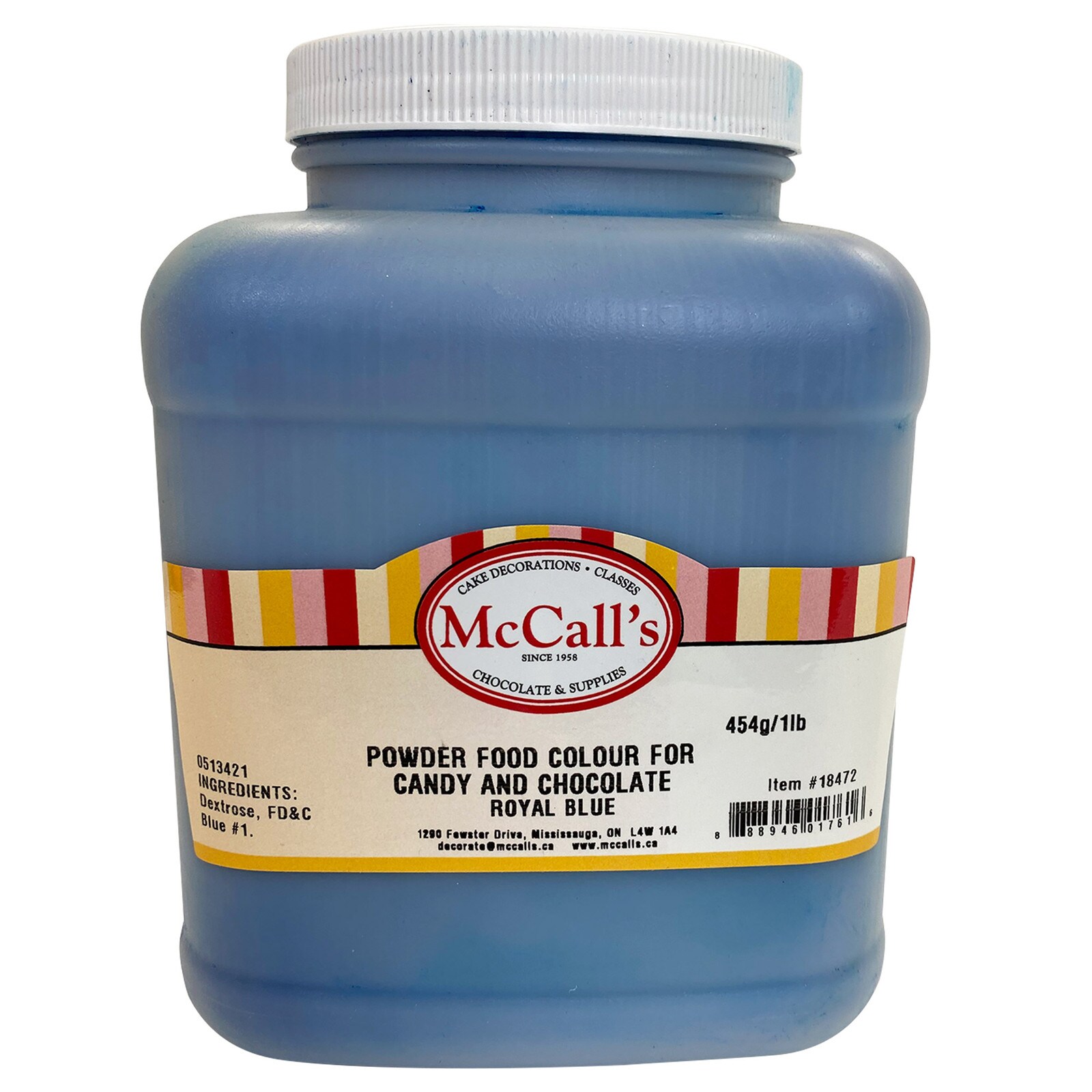 Powder Food Color For Candy & Chocolate - Royal Blue 454 g
Item #: 18472
MCCALLS INGREDIENTS # [Error processing dynamic tag getCurrentAttribute('item','vendorname') : record assembly 24558 not found]
This Royal blue 454g / 16oz jar of powdered color is the ultimate in strength and versatility. Used in chocolates, dry mixes and many other applications where water is prohibited. Use sparingly as powdered colors are extremely concentrated.
Gluten-free
Concentrated color
Weight is 454 grams, 16 oz.
Directions: Gradually add coloring and mix until desired shade is reached.
Helpful Hint:
Product can be used as a paint by mixing with white rum, vodka, or lemon oil.
To color Easter Eggs, add one teaspoon vinegar to 1/2 cup almost boiling hot water, then add coloring, stir well. Immerse egg and remove when brightly colored.
Price: $59.99