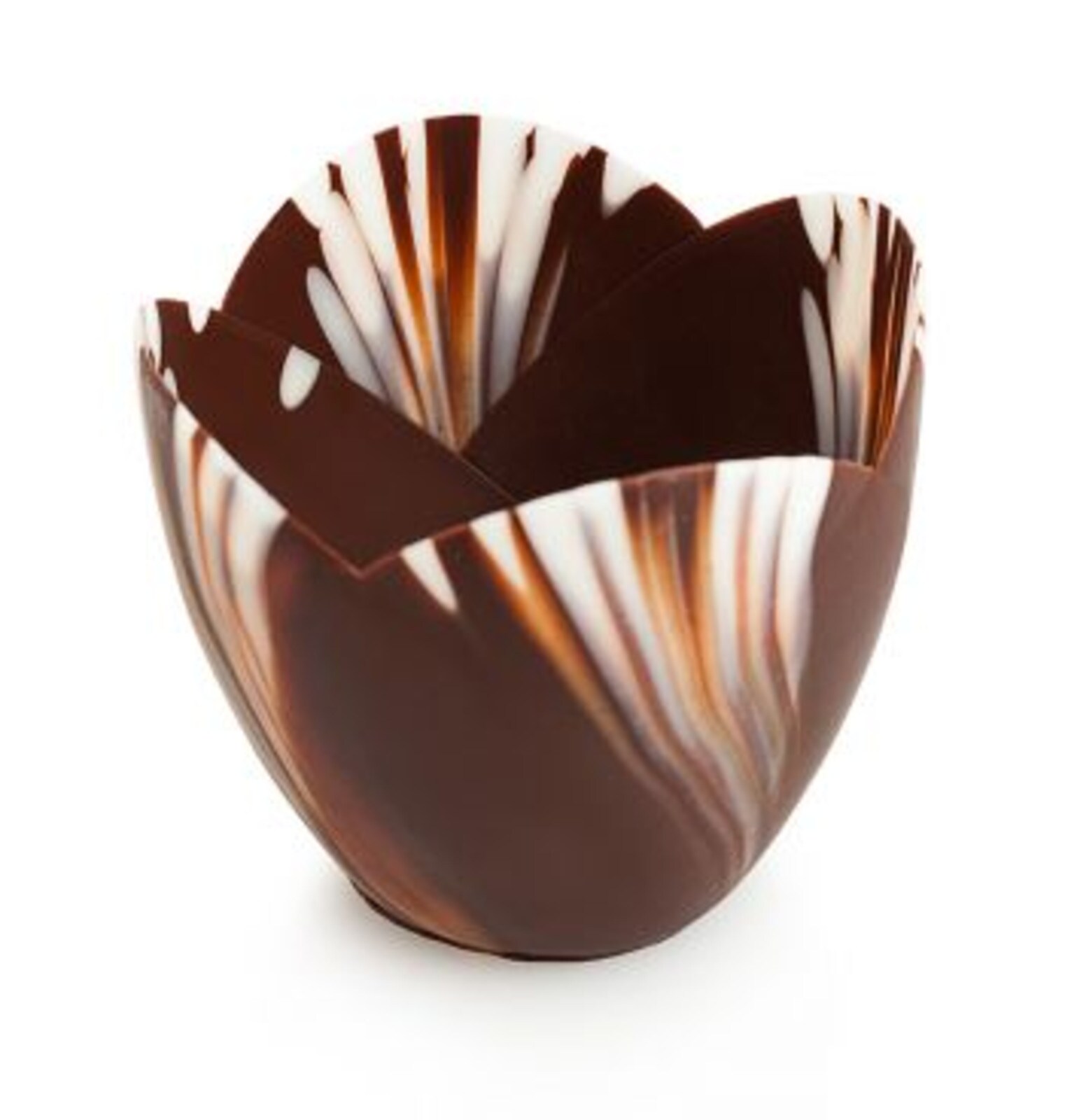 Chocolate Tulip Cups 36 Piece
Item #: 17405
These mona lisa cups have a fine thickness and a rich Chocolate flavor. Every single cup has a unique style due to the innovative creation process. Fill them with creams, mousses, and ganaches to enrich its natural Chocolate flavours. Made with pure chocolate.

Quantity: 36 Pieces

Size :
Diameter 2 3/4" / 7 cm
Height 2 1/2" / 6.3 cm

Ingredients: Sugar, Unsweetened Chocolate, Cocoa Butter, Whole Milk Powder, Soy Lecithin, Skim Milk Powder, Natural Vanilla Extract.
Price: $55.89
Currently Out of Stock