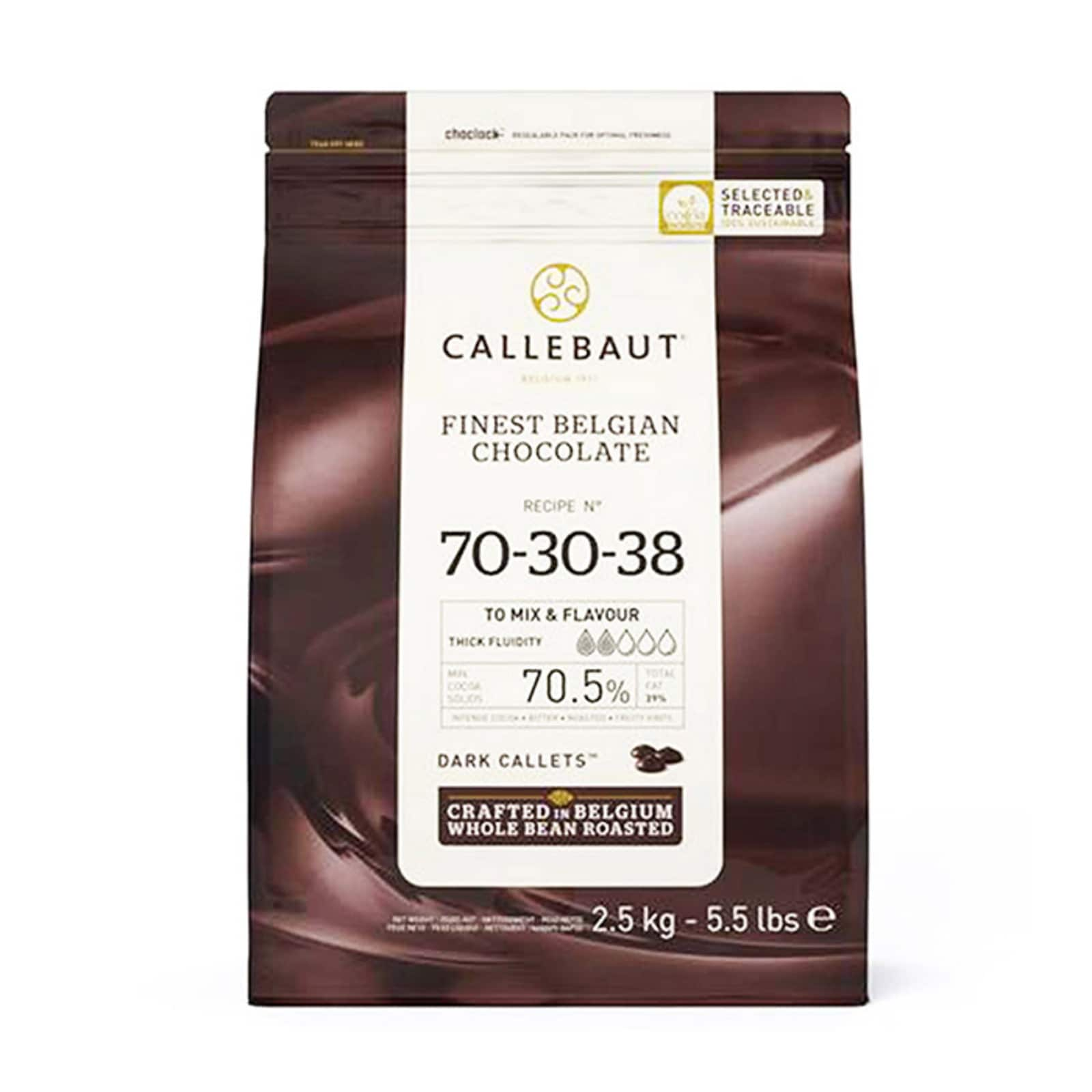 Callebaut Belgium Bitter Sweet Pure Chocolate - 2.5 kg
Item #: 4546
Barry Callebaut # 70-30-38-2B-U76
Get Callebaut Belgian chocolate at McCall's in all of it's glorious forms. This pure bittersweet chocolate couverture is excellent for eating, baking recipes, dipping & moulding. 2.5 Kg.

Please note that our bulk chocolate products may melt during shipping in hot weather conditions, particularly during the summer months. This does not ruin the chocolate; the chocolate is perfectly fine and is made to be melted and re-set. While we take every precaution to prevent this from happening, we cannot be held responsible for melted chocolate products. We recommend that customers take appropriate precautions, such as selecting expedited shipping options and choosing a delivery address where someone will be available to receive the package. By placing an order with us, you acknowledge and agree to these terms.

Please note McCall's will not accept any returns or refunds or replacements due to melting chocolate products.
Price: $45.89