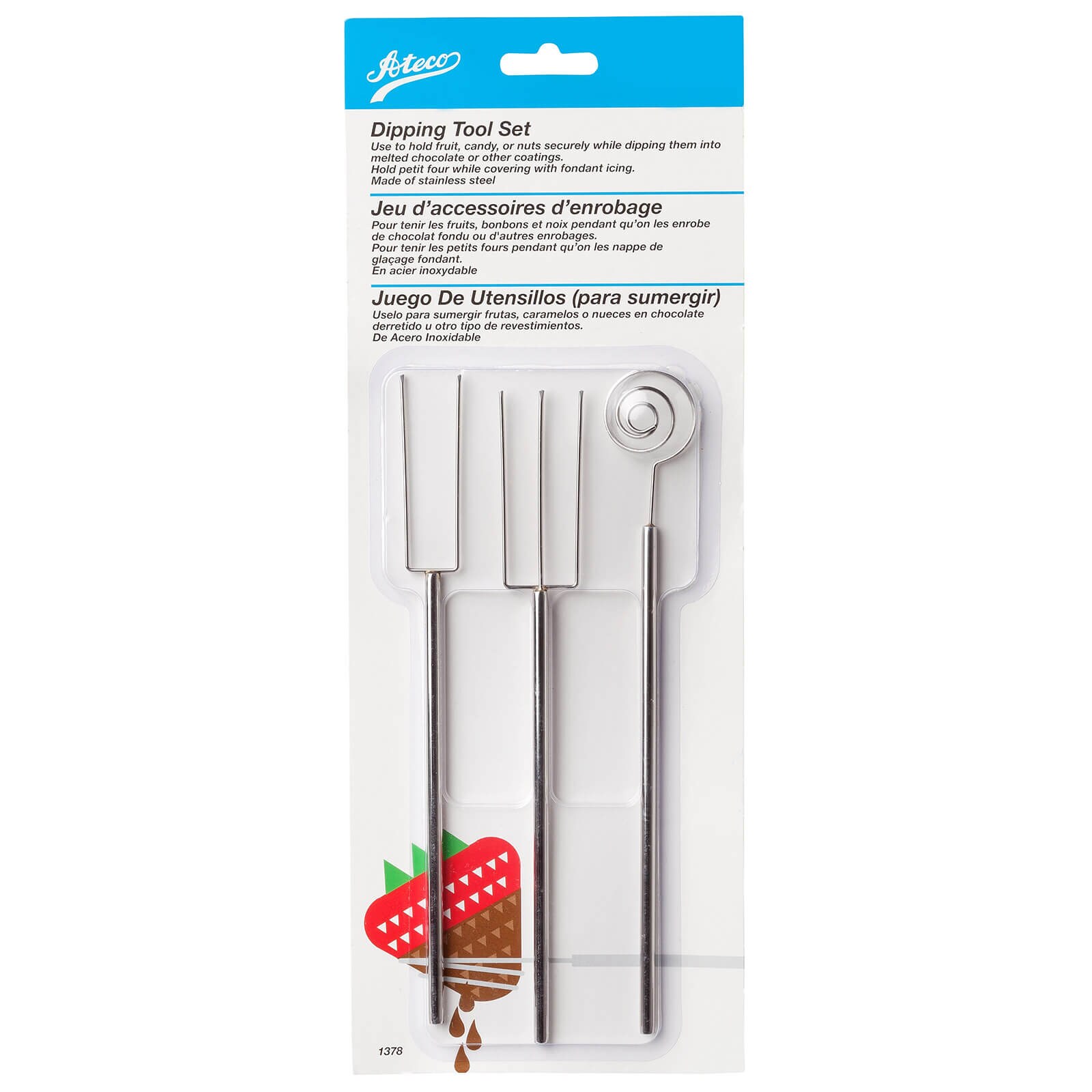 Dipping Tool Set 3 Pieces
Item #: 10342
ATECO # 1378
Use this tool set to hold candy, fruit or nuts securely while submerging them in melted chocolate or other coatings. Hold petite fours while covering or dipping in fondant icing.

Made of Stainless Steel.

Set includes :
1 x 2 Prong
1 x 3 Prong
1 x Swirl shape

Size:
Length Approx 8" / 20.3 cm

Made in China.
Price: $28.99