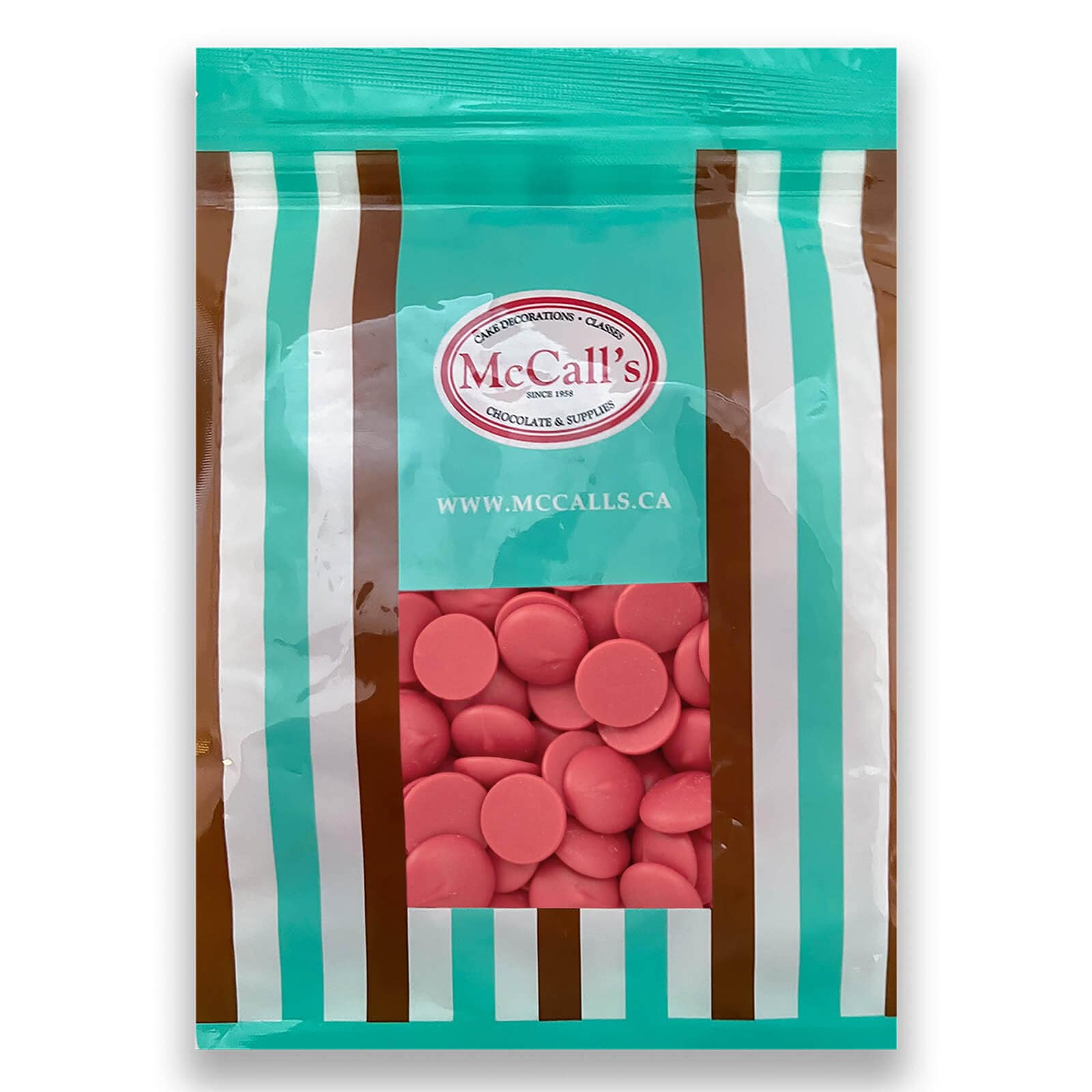 Candy Melts Red Wafers 450 g
Item #: 428
MCCALLS INGREDIENTS # [Error processing dynamic tag getCurrentAttribute('item','vendorname') : record assembly 15531 not found]
Please note that our bulk chocolate products may melt during shipping in hot weather conditions, particularly during the summer months. This does not ruin the chocolate; the chocolate is perfectly fine and is made to be melted and re-set. While we take every precaution to prevent this from happening, we cannot be held responsible for melted chocolate products. We recommend that customers take appropriate precautions, such as selecting expedited shipping options and choosing a delivery address where someone will be available to receive the package. By placing an order with us, you acknowledge and agree to these terms.

Please note McCall's will not accept any returns or refunds or replacements due to melting chocolate products.

HOW TO MELT: Easymelts Rainbow Confectionary Coatings


Things to Remember:
• Rainbow coatings are oil based, so never let water come in direct contact with them.
• If you are adding flavors, they must be oil based. Most extracts are water based.
• The working temperature for Rainbow coatings is 90˚ to 92˚ F 32° to 34° C. If the coatings are too thick within this range, add a small amount of lecithin until they become the right consistency.


Double-Boiler Method
• Heat water in the bottom of the double boiler. Do not let the water get too hot. If it is too hot for your hand, it is too hot for the chocolate or compound coating.
• Place the top pot (or bowl), with a small amount of Rainbow coating, on top of the pot with the hot water. The water should not come in direct contact with the coating.
• Stir until melted; continue adding Rainbow coating until the desired amount of coating is melted.


Microwave Method
• For 1 lb. of Rainbow coating, 30 seconds on med./high–stir.
• Continue in 30-second intervals until the Rainbow coating is fully melted.
• When melted in the microwave, the coating will retain its wafer shape until stirred.


Storing Rainbow Coatings
• Store in a cool, dry, and odorless environment.
• Do NOT place in refrigerator or freezer, because condensation will develop when removed. This will add water to the Rainbow coatings, and they will become thick when melted.


• This product contains artificial colors that have been approved for use as prescribed by the FDA. At time of shipment from our facilities, we guarantee the product color to be within the specified color range.


• Color stability can be affected by, but is not limited to, storage conditions, handling conditions, and exposure to light. Because of the sensitivity of the colors to conditions outside of our control, we are unable to guarantee the stability of the specific color. We suggest that you conduct shelf-life studies on your finished product to determine the shelf-stable time for your specific usage.
Price: $11.29