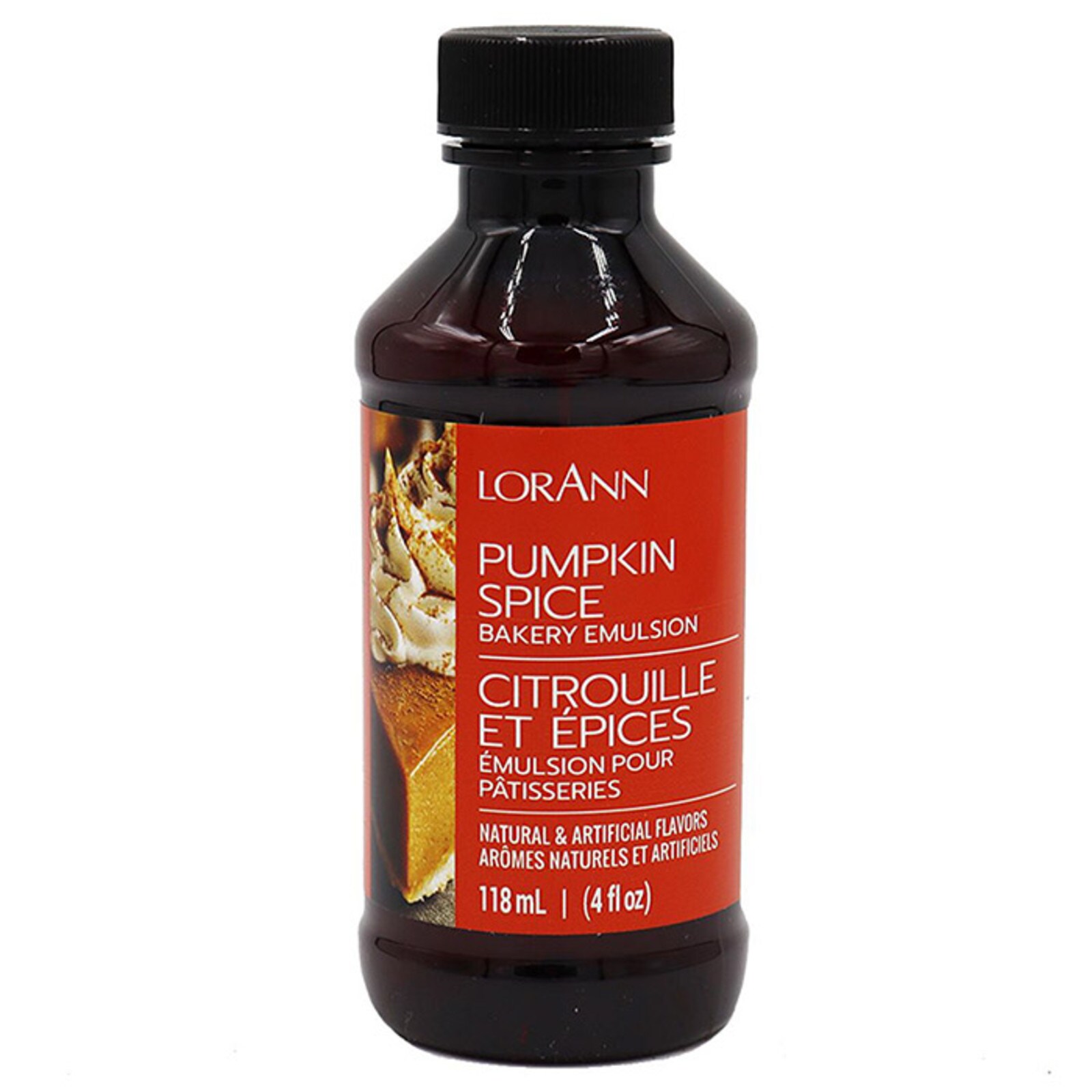 Pumpkin Spice Bakery Emulsion 4 oz/118 ml
Item #: 583
LorAnn Pumpkin Spice Baking Emulsion - Better than an Extract! Water-based instead of alcohol-based so the flavor won't bake-out!
Try LorAnn's Pumpkin Spice Emulsion in any of your baked goods such as recipes for cakes, muffins, cookies and sweet breads for delicious pumpkin pie-spiced flavor.
1 teaspoon extract = 1 teaspoon emulsion 
• Water-based
• Kosher certified
• Gluten-free 
• Soluble in water.
Size : 4 oz/118ml
Price: $8.69