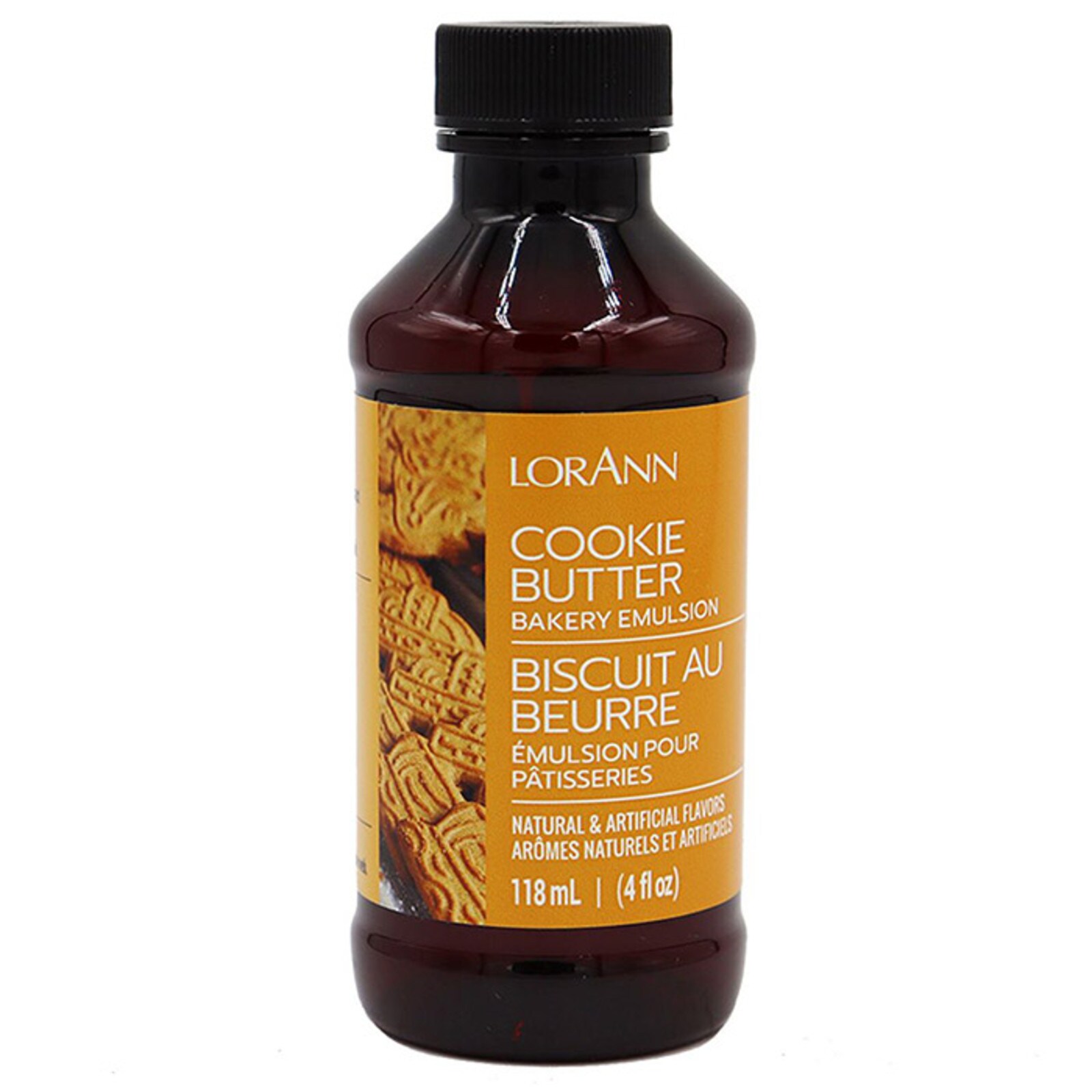 Cookie Butter Bakery Emulsion 4 oz / 118 ml
Item #: 5315
LorAnn Oils - Cookie Butter Baking Emulsion - Better than an Extract! Water-based instead of alcohol-based so the flavor won't bake-out!
LorAnn's Cookie Butter baking & flavoring emulsion adds the warm flavor of the traditional European spice cookies, also known as "Speculoos". Great to add to cakes, cookies, frostings, fillings, and desserts. Cookie Butter has notes of cinnamon, ginger, allspice and cloves. It is the taste of Biscoff brand cookies in a bottle. Use in any recipe as you would an extract - and experience better results!
1 teaspoon extract = 1 teaspoon emulsion 
• Water-based
• Kosher certified
• Gluten-free 
• Soluble in water.
Size : 4 oz / 118 ml
Price: $8.69
Currently Out of Stock