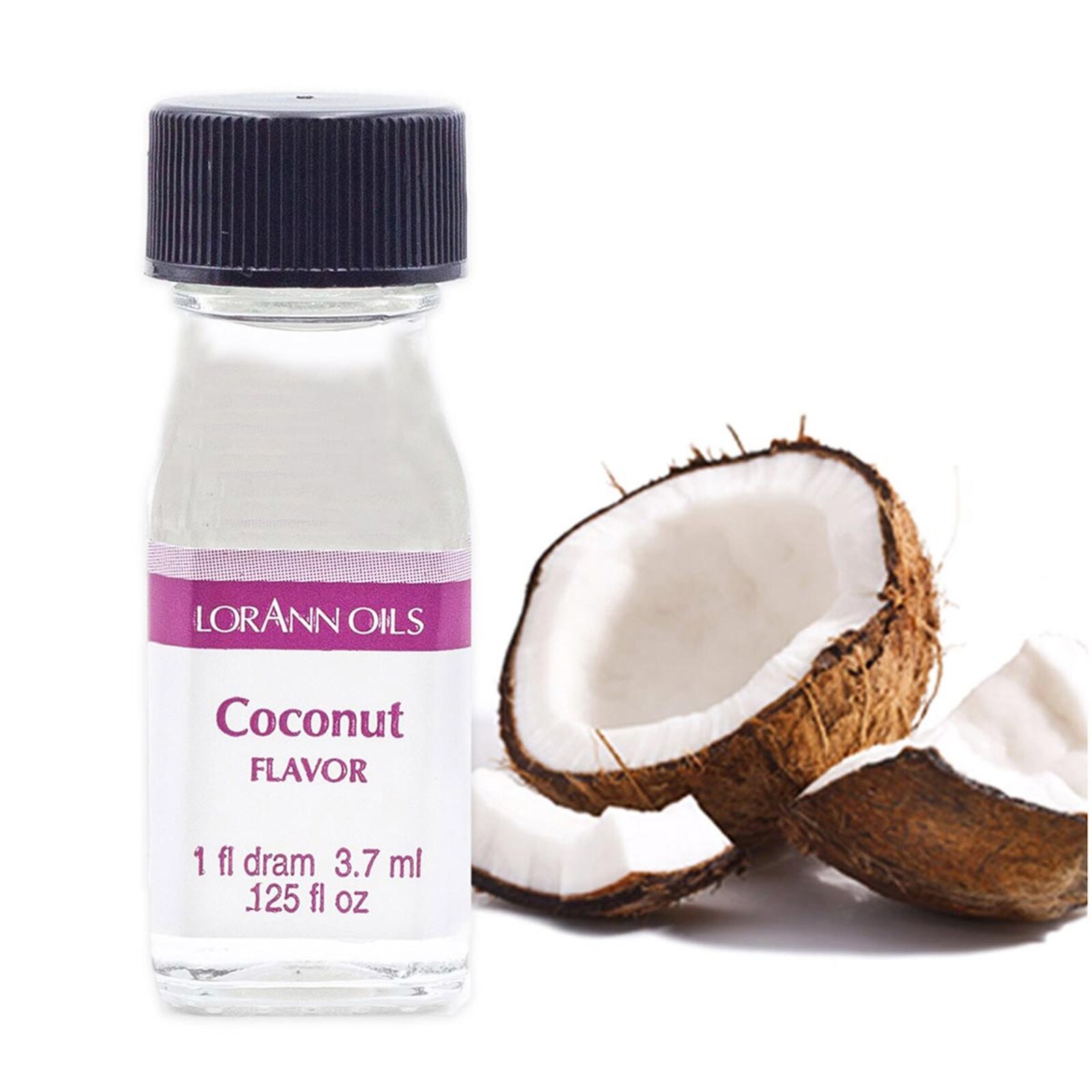 Coconut Flavor 3.7 ml
Item #: 5742
For use in hard candy, general candy making, chocolate, coatings, cakes, cookies, frosting, ice cream and a wide variety of other baking and confectionery applications.
Kosher certified
Gluten free and sugar free
Insoluble in water
Size : .125 ounce / 3.7 milliliters / 1 teaspoon
Directions:
Use approximately 1/4 to 1/2 tsp. per pound of chocolate or compound.
Helpful Hints:
Oils are three to four times the strength of water or alcohol-based flavorings or extracts. When substituting these flavors for extracts, use ¼ to ½ teaspoon for 1 teaspoon of extract.
Price: $2.29