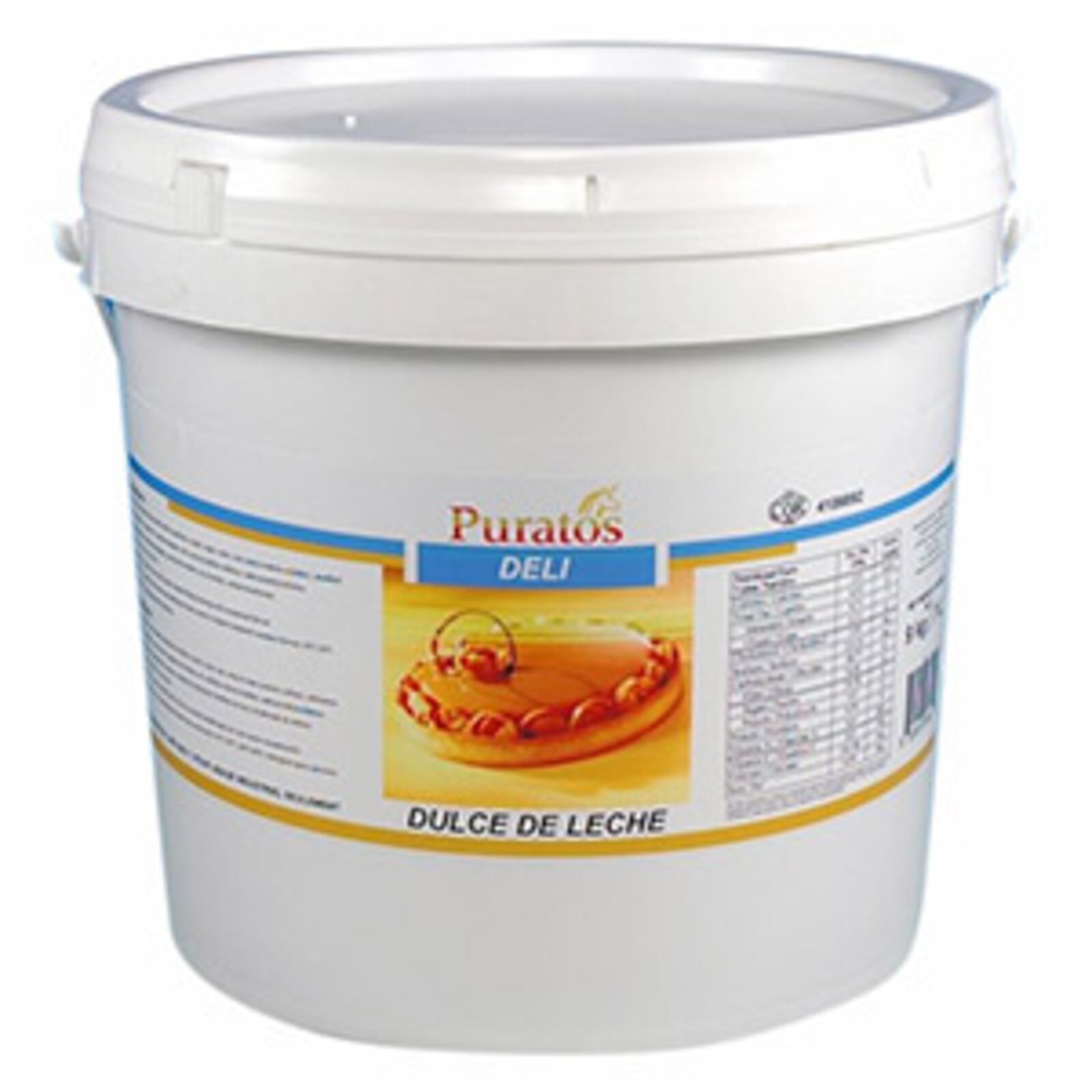 Deli Dulice De Leche 9 kg Pail
Item #: 18318
# DELI DULCE DE LECHE 9 KG PAIL
Deli Dulche de Leche is an authentic Latin American based rich, caramelized caramel filling, inspired by the traditional Argentinian recipe. Perfect for cakes, cupcakes, churros and chocolate. Easy to use. Product is bake stable, freeze/thaw stable allowing for lots of creative possibilities.
Made with Canadian milk.
Uses a real caramelization process resulting in no artificial flavours or colours added.
Size : 9 kg / 19.84 lb Pail
Manufacture : Puratos
Price: $69.59