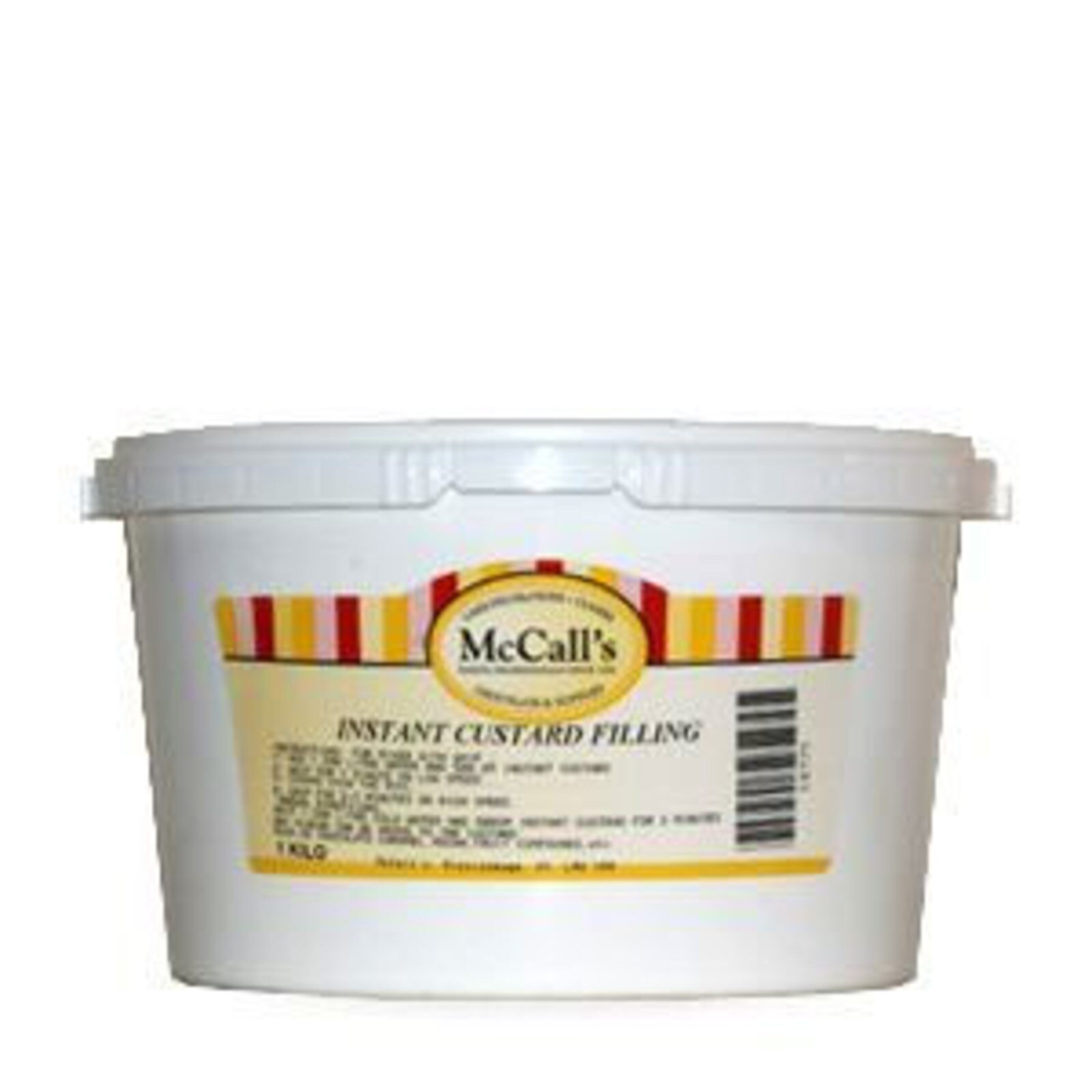 Filling Custard Instant Powder 1 kg Cold Mix
Item #: 14771
MCCALLS INGREDIENTS # [Error processing dynamic tag getCurrentAttribute('item','vendorname') : record assembly 15668 not found]
Just add cold water and mix.

Ratio : Instant Custard Filling : 1 kg
Water : 2.5 kg

These instructions are to used as guidelines only as adjustments may be necessary to suit specific conditions.

Electric Mixer with whip directions :

1) Add the cold water and instant custard filling mix into your mixing bowl
2) Whip for 1 minutes on low speed
3) Scrap down the bowl sides
4) Whip again for 4 minutes on high speed

Flavouring can be added to the custard cream filling mix.
Suggestion are chocolate, caramel, mocha, assorted fruit compounds and spreads.
Price: $14.99