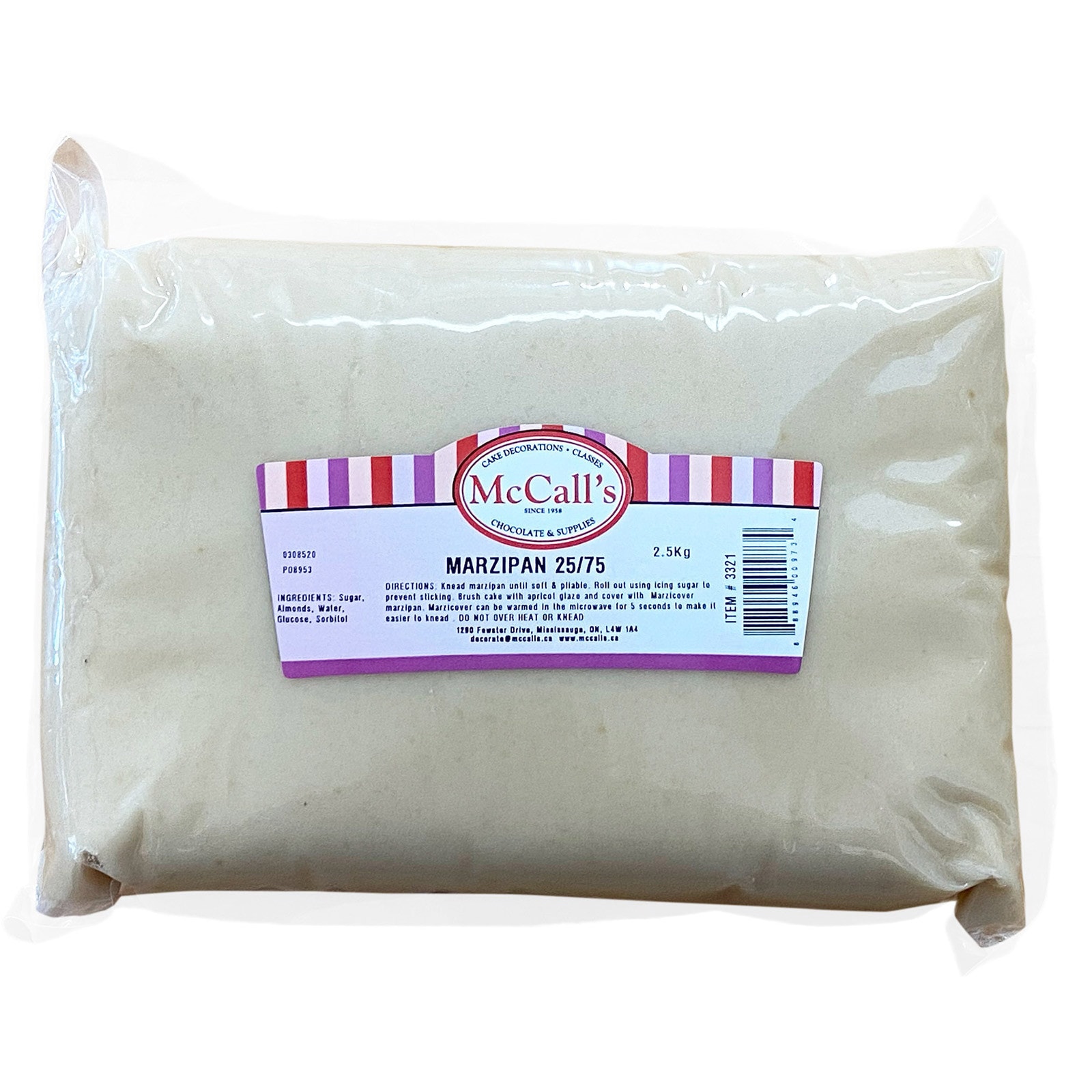 Marzipan 25/75 (25% Almonds) 2.5 kg
Item #: 3321
MCCALLS INGREDIENTS # MAP02
Marzicover or marzipan is a rich and sweet paste that melts in your mouth. The ratio of almonds to sugar is 25:75. Can be used as an ingredient for baking almond pastries, as a filling, covering and decorating cakes, wedding cakes, and pastries and moulding figurines and shapes.
Ingredients: Sugar, Almonds, Water, Glucose, Sorbitol.
Directions:
Knead marzipan until soft and pliable.
Roll out using icing sugar to prevent it from sticking.
Brush cake with apricot glaze and cover with the marzicover.
Marzicover can be warmed in the microwave for 5 seconds to make it easier to knead.
Note: Do not over heat or over knead the marzipan.
Size : 2.5 Kg
Price: $45.69